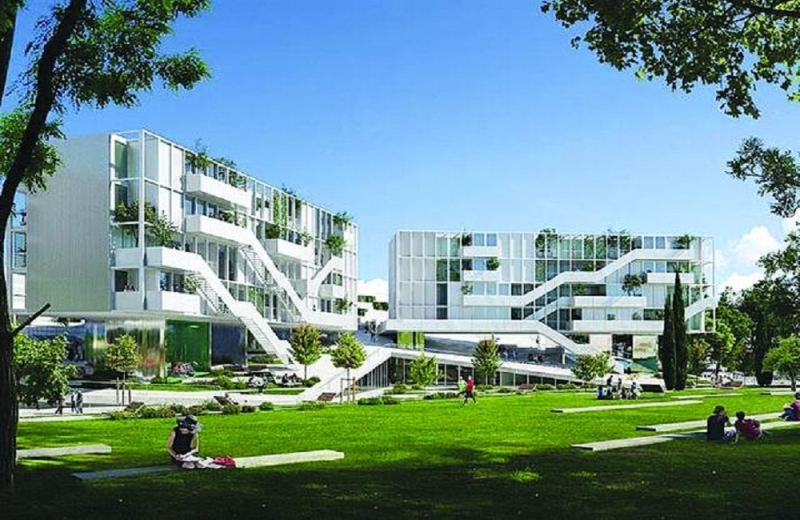 In the "hands" of TEPAK is the urban planning permit for the large project of the University's homes in the area of ​​Veregaria. The license, which has just been issued in the past few days, paves the way for the university authorities to proceed with the procedures so that they can bid. The process remains within the timetables and everyone hopes that in 2025 the first students will enter the homes. An architectural competition was announced for the study and supervision of the project, which was won by the architectural firm E. Papachristou LLC, with a proposal that was accepted.
Homes and workshops
According to the plan of the University, it is expected that in the building complex that will be built there will be the possibility to accommodate almost 500 students. At the same time, there will be all the necessary accompanying areas of the centers, as well as a number of laboratories and rooms that can be used for the needs of the University. The total cost according to the budget will be 50 million euros and TEPAK is expected in the near future to proceed with the already agreed procedures for securing the loan from two European development banks, with the help of the state as a guarantor. For this issue, as well as for the planning and development of TEPAK, a meeting with the Minister of Interior is planned on May 26, where a series of issues will be discussed.
Along with the centers, the development of the research center "Eratosthenis-Excelsior" is progressing, a very large research development of TEPAK. At the same time, as provided by the decision of the Council of Ministers of 2018, the plans for the construction of sports facilities in the area of ​​Veregaria are progressing. The permit issued by the Department of Urban Planning includes the necessary provisions for a wide network of buses and bicycle lanes that will serve students for their access to the city center and other facilities of the University.
In the plans and the municipality
However, the decision of TEPAK for the development of centers in the region brought great economic and commercial development, since little by little, dozens of developments are being created in the wider region that related to the daily needs of students. In addition, in Veragaria there is an available space belonging to the Municipality of Polemidia, where the municipality has its own development plans with the main vision of creating a modern conference center, as well as a theater for the whole city of Limassol, which will obviously be supported. from TEPAK.