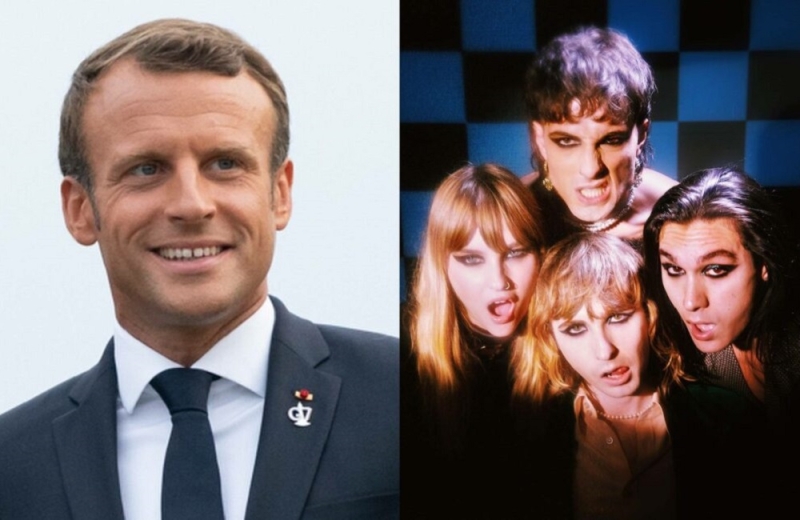 The revelation was made by Stephen Byrne, the Eurovision commentator in France, who speaking to the BBC revealed that he received a message from Emanuel Macron on his cell phone, on the occasion of the appearance of Maneskin, the band from Italy that won the competition. "It was a big, big mess," Byrne recalls.
excluded, saying: "You have to do something, please".
The… scandal
It is recalled that a mini-scandal almost broke out during the Dutch Eurovision Song Contest, as Maneskin singer Damiano David, appears in a plan as if he was using cocaine in the Green Room, at the time when the countries' votes were announced. p>
To clear his name following cocaine-taking allegations at @Eurovision, @EBU_HQ have confirmed Damiano David, from Måneskin, will undergo a "voluntary" drug test.
The #ITA winner has said "I don't use drugs" thus denying these claims.#Eurovision #EurovisionSongContest pic.twitter.com/ULgAvqaSFY

— Andy Gibson (@AndyGibsonTV) May 23, 2021
Given that Barbara Pravi, the singer who represented France, came very close to winning the competition, it is logical that the leading members of the government of the country wanted to exclude the Italians.
"The French Minister of European Affairs , who was in Rotterdam for the competition, also texted me saying: 'What should we do? What to do; Please do something, "said Stephen Byrne." But what could I have done? We did not host the competition nor am I the president of Eurovision! ".
However, Delphine Hernot, the president of the EBU, which hosts Eurovision, also happens to be from France, which is why she took a stand on the issue, advising everyone to stay calm.
"Dolphin "Ernot said that if we win, we want to be the winners because we deserve it, not because we have eliminated those who took first place," Byrne told the BBC. "So, in the end, we did not protest."
Finally, the Maneskin frontman later took a drug test, which also turned out to be negative for Italy organizes this year's Eurovision. But Byrne will never forget that he was asked to quit Eurovision at the behest of President Macron. " French edition of the National Trust. "It's very patriotic to watch it," he concludes