Increased 18% in January compared to December after price cut – Competition from Chinese car makers tough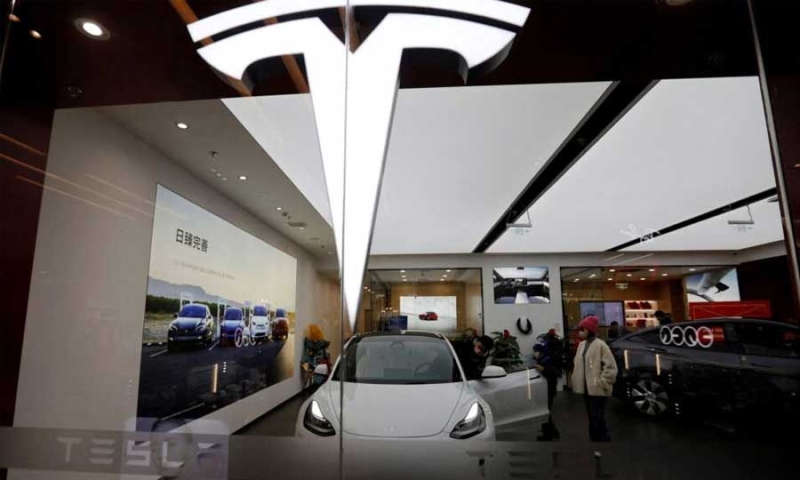 The China Association of Automobile Manufacturers expects electric and hybrid sales to rise 35% this year, to 9 million vehicles.
Lower prices have revived Tesla's sales in China, but analysts, even devotees of its founder Elon Musk, are warning it should not let its efforts be momentary – or it risks being "eaten in the dust" by the very fast rivals in the country with the world's largest electric vehicle market. Meanwhile, Tesla's January price cuts immediately boosted its sales in China by 18% compared to December.
Tesla's big profit margins have put it in a position to face a price war from rivals in China and beyond, analysts say. But they point out that Tesla has lagged behind them when it comes to introducing new models, improving navigation systems, and adding a touch of luxury to the interior or white-glove customer service — the hallmarks of a widening range of consumer preferences. for electric cars.
"Tesla is facing the serious problem of a very limited product mix," said Cui Dongxu, secretary general of the China Association of Passenger Vehicle Companies. "The slow response to Chinese consumer preferences has led to a very passive approach, so we see Tesla relying on only a few tools, such as price cuts, to remain competitive." Even its CEO and founder Elon Musk himself admitted that China is the market where his automaker could face the toughest competition. Grace Tao, Tesla's vice president of external communications in China, previously said the price cuts reflect engineering innovation and are a response to Beijing's call to boost economic growth and consumption.
The China Association of Automobile Manufacturers, for its part, expects electric and hybrid sales to grow 35% in 2023 to 9 million vehicles – nearly 1/3 of total new vehicle sales in China. And while Tesla increased its sales in the country, which is also its second largest market, it also lost share. From 15% in 2020, its share of the electric market fell by a third to just 10% in 2022, according to official figures. Tesla offers two models in China, the Model 3 sedan and the Model Y. After the latest discounts, the Model 3 starts at around $34,000 and the Model Y at $38,000. But Chinese would-be buyers, again showing up at the shows this year after the end of tough virus restrictions, are drawn to rivals with a wide range of alternatives. For example, China's BYD, which surpassed Tesla in global sales volumes last year and has a market value of well over $100 billion, offers more than 60 different versions of electric and hybrid cars.