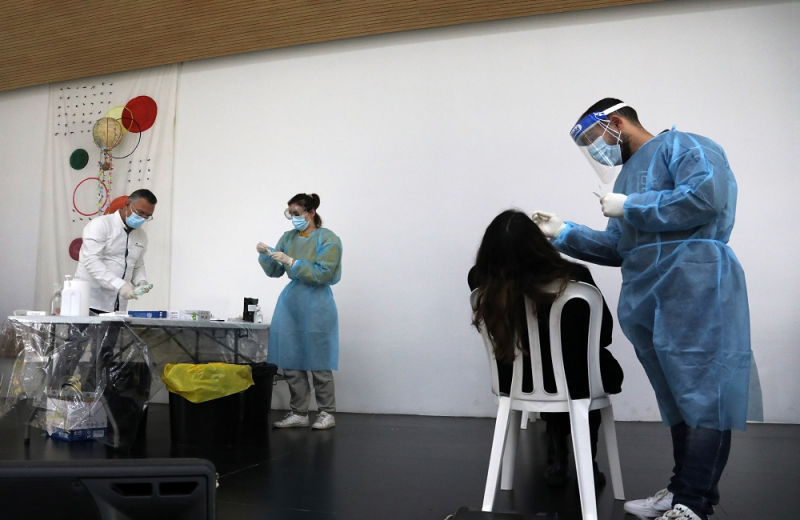 The Central Board of Directors of OELMEK is meeting this morning to discuss various issues that concern the Organization and one of them is the decision of the Council of Ministers for the implementation of the "Test to Stay" in schools.
In his statements to KYPE, the President of OELMEK, Costas Hadjisavvas, said that as they said at last Monday's meeting at the Ministry of Education, they observe a non-uniformity in the application of health protocols inside the school premises in relation to what is applied outside the schools. .
"We were not satisfied with the arguments they told us, because they endanger the health of students and teachers and their families, and so on," he said.
He added that "today the Central Council will be informed about what we said. "Let's see what views, what suggestions there will be on this issue."
Answering a question, Mr. Hadjisavvas said that OELMEK's position is that schools should operate normally with the physical presence of both students and teachers, but above all with safety and health, and without discounts on health issues.
There is an issue here, he said, "they made a decision for the students, who are close contacts and even unvaccinated." "This is the issue," he added.
While, he noted, "the health protocol says that close contact unvaccinated, whoever he is, whether he is a student or large or small, is subject to mandatory self-restraint for a period of time, with this decision they say we cancel the definition of close contact within in schools, but when he goes out of school it is valid ". "We can not understand this non-uniformity in the implementation of health protocols," he said.
On this issue of close contact, continued Mr. Hadjisavvas, the position of OELMEK is that what is valid outside the school for close contact with unvaccinated, should be valid inside the school.
"Why change it now? That is, to continue to have the same health protocol as we apply it so far. We can not understand the close contact to circulate freely inside the school, but as soon as he leaves the school at 13.30-14.00, to go inside his house. "Why this distinction? Why does he not let go of cafes that have 30 people or the stadium or one or the other, since they consider that there is no danger?" He asked.
"That is what we said at Monday's meeting. This will be informed to the Central Committee and we will see what decisions will be made in consultation with the other organizations ", he noted.
He added that the measures are not an end in themselves, "but if there is a suggestion and a majority, it is possible to take measures."
"They have to understand that they can not discriminate," he added.
In addition, an extraordinary Board of Directors to assess the situation and take decisions, the POED is holding today.
ΚΥΠΕ