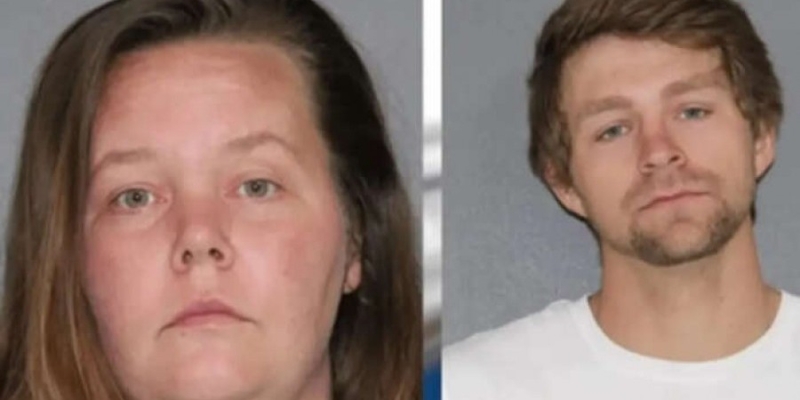 A Texas couple was arrested Monday for tying up their two young children and giving them tattoos. When a complaint was made to the authorities they cut their skin to remove the tattoo.
Megan and her partner Gunner Farr allegedly tied the children aged 5 and 9 with rope, covered their mouths them with tape, then blindfolded them as they pressed the tattoo needle into their skin, according to a police report.
The couple tattooed the 5-year-old on his leg and the 9-year-old's shoulder, police said, according to the New York Post.
Once a report was made to child protective services, Megan, 27, and her partner Gunner Farr, 23, allegedly cut, scratched and rubbed the children's skin with lemon juice to try to erase the tattoos, according to the affidavit.
< p> The children's biological father and stepmother had spotted the tattoo and questioned the children's mother. She laughed and left.
The children's father then called child protective services, which began an investigation. The next day, the two children were removed from their home, along with their two younger siblings.
Police took statements from the children and found a tattoo kit during their search.
p> As it became known, the police arrested Megan and her partner and they are accused of child abuse and illegal detention. Authorities set bail at $35,000 each.
The children are now in the custody of juvenile protective services.
Source: First Issue