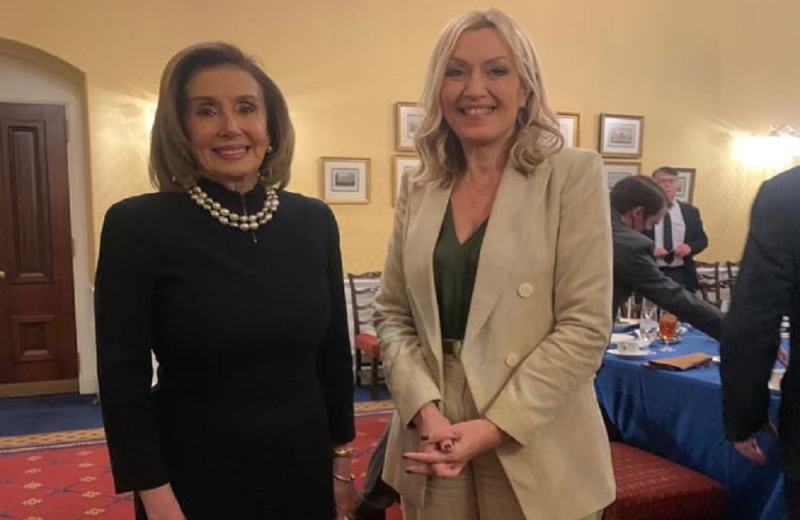 Ms. Irini Charalambidou, Vice-President of the Parliamentary Assembly of the Organization for Security and Co-operation in Europe (OSCE/ODIHR), is paying a visit to the United States, participating in a delegation of Members of the OSCE Central Committee./p>
A statement from the House of Representatives stated that the delegation had meetings at the UN Headquarters in New York with UN Assistant Secretary-General for Political and Peace Affairs Rosemary DiCarlo and Director of the Office of the President of the 76th General Assembly Kakara. .
Ms. Charalambidou thanked for the constructive role that both UNFICYP and the UN Secretary General's mission in Cyprus play in resolving the Cyprus problem. Ms. Charalambidou condemned the illegal actions of Turkey in the enclosed area of ​​Famagusta, in violation of the relevant resolutions of the UN Security Council. UN officials have expressed hope that the right conditions will be created to allow the resumption of negotiations as soon as possible.
The meetings discussed the humanitarian consequences of the war in Ukraine and the UN's efforts to open safe humanitarian corridors that will allow the evacuation of civilians and the relief of those remaining inside the war zones. Ms. Charalambidou noted that Cyprus also contributes to the efforts to mitigate the humanitarian consequences of the conflict, noting the sending of humanitarian aid from the Republic of Cyprus to Ukraine and the hosting of Ukrainian refugees in Cyprus.
Besides, Ms. Charalamb The OSCE Vice-President, French Senator Pascal Allizard, also met with the French Permanent Representative to the UN, Nicolas De Rivière. Ms. Charalambidou thanked Mr. Rivière for his catalytic contribution to the adoption of the Presidential Declaration on Famagusta in July 2021 during the French Presidency of the UN Security Council, as well as for the firm stance of principles that France has adhered to over time. the Cyprus problem, in the context of the UN, but also in general. Ms. Charalambidou praised the strong ties between Cyprus and France, noting that they were forged on the basis of the two countries' common commitment to international law, and underlined France's stabilizing role in the Mediterranean.