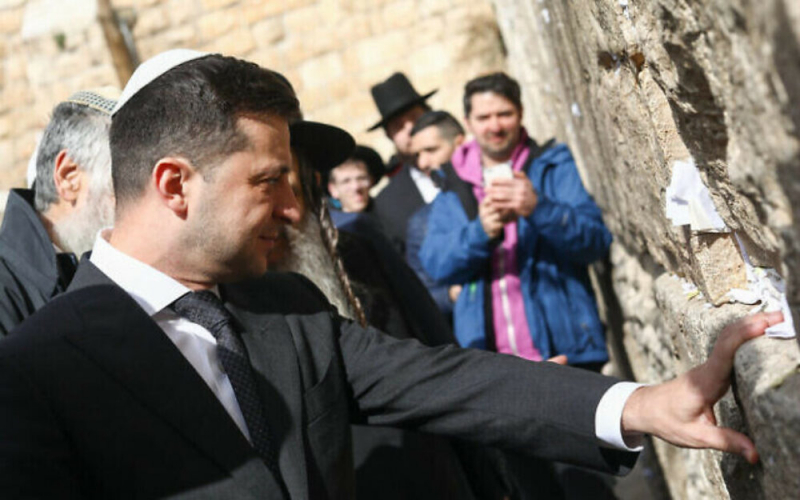 One point of Russian rhetoric in trying to justify the invasion of Ukraine exhausts the patience of Jews worldwide. The "de-Naziization of Ukraine" that no one, not even those who accept what Moscow says can be explained, touches on a very sensitive chapter for the world's Jewish communities and their struggle against the exploitation of the Holocaust with modern policies of the risks involved. Especially in this case with the President of Ukraine being the same Jew and with his grandfather being the only one of the four children of a family that survived the Holocaust, the "overthrow of the neo-Nazi government" which was mobilized by Moscow and President Putin reiterated outrage among Jews in Israel and internationally.
Most notable was the extremely rare public intervention by Jerusalem of Yad Vashem, the world's most important Holocaust museum and research center, which called on Moscow to stop "humiliating and falsifying historical facts." The Jewish community in Ukraine has taken a similar stance, with Archbishop Bleich declaring that they are "aligned with the government and the armed forces in defense of the country," while clarifying that since Ukraine's independence in 1991, Ukraine has sided with the EU. of & # 8211; about 200,000 in the country today.
Reactions have erupted in many other Israeli communities internationally, as well as in Israel itself, where several thousand people have demonstrated in support of the Ukrainian people. In the photo, President Zelensky prays at the Wall of Tears in Jerusalem in January 2020. By his own decision, the Passover (Jewish Passover), Hanukkah (the Feast of Lights) and Ross Assanna (the Jewish New Year) in… "neo-Nazi" Ukraine!