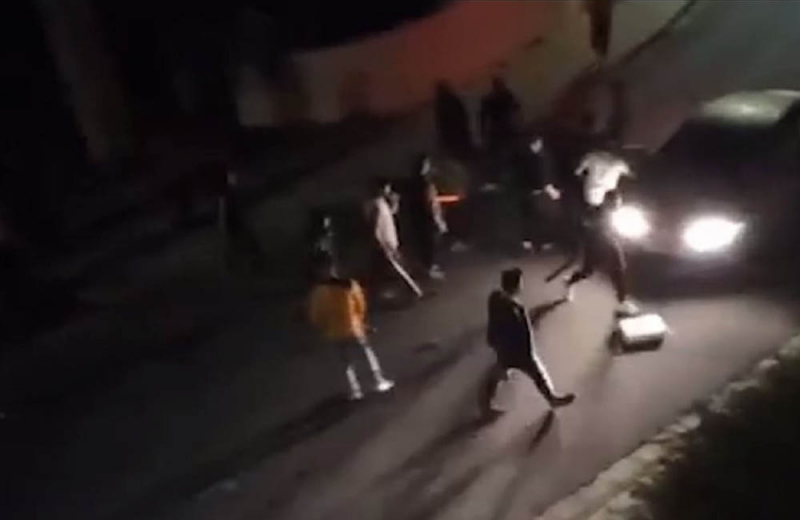 The 11 who were arrested for the incidents in Paphos that occurred on Monday, January 3, 2022 were released on restrictive conditions.
The Paphos Police filed an indictment today in the District Court of Paphos against 11 final persons, who allegedly participated in the incidents in Paphos on 3/1/22.
Defendants 1, 2, 3, 7, 8, 9, 10 and 11, are charged with conspiracy to commit a misdemeanor, harassment, quarrel, joint assault, anxiety, while defendants 4, 5, 6 are charged with conspiracy to commit a crime, burglary overnight, causing grievous bodily harm, conspiracy to commit a misdemeanor, assault causing actual bodily harm, malicious damage, threat, joint assault and harassment.
Defendants' lawyers Valentina Charalambous for 1,2 and 7, criminologist Dr. Artemis Savvidou for 3,4,5,6 and 9, lawyer Panagiota Siali for 10, asked for time to study the indictment (which contains a total of 67 charges and 30 prosecution witnesses) and response to the allegations. The same goes for defendants 9 and 11 who appeared without lawyers.
The Court, chaired by Mr. S. Symeos, set the case for all the accused for an answer on 24/02/22 at 9 am.
It also decided, after the defense attorneys' recommendation and the consent of the accusing authority, to sign a bail of € 15,000 each to ensure their presence in Court, that their names be placed on the list of persons whose exit from the Republic is prohibited. traffic jams and sign once a week at the Paphos Central Police Station.
The Prosecution Authority was represented in Court by the public prosecutor Sotiroula Papalazarou.