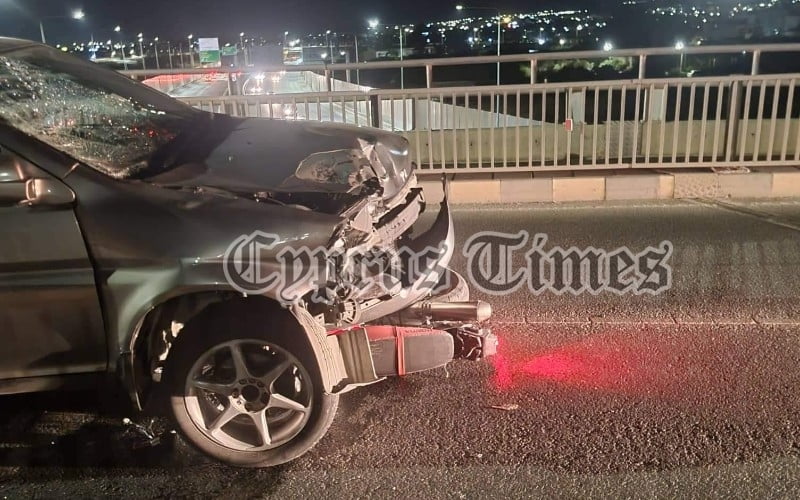 The 15-year-old motorcyclist is fighting – In extremely critical condition at the Nicosia Hospital – The 38-year-old driver is handcuffed – The breathalyzer showed 47 mg – The police are investigating
In extremely critical condition and intubated in the Intensive Care Unit at the General Hospital of Nicosia, the 15-year-old who was seriously injured is being treated in a traffic accident that occurred last night in Limassol.
The 16-year-old, as mentioned in a previous report by the Cyprus Times, had been transferred to the General Hospital of Limassol.
He underwent tests where it was found that he suffered a fracture vertebrae, fracture femur bone, rupture aorta and internal bleeding. Due to the seriousness of his condition, it was deemed necessary to transport him to Nicosia.
As part of the investigations, the Police proceeded to arrest the 38-year-old driver of the vehicle involved in the traffic accident.
The 38-year-old was tested for alcohol with a final reading of 47 mg, while he was also tested for driving under the influence of drugs with a negative reading.