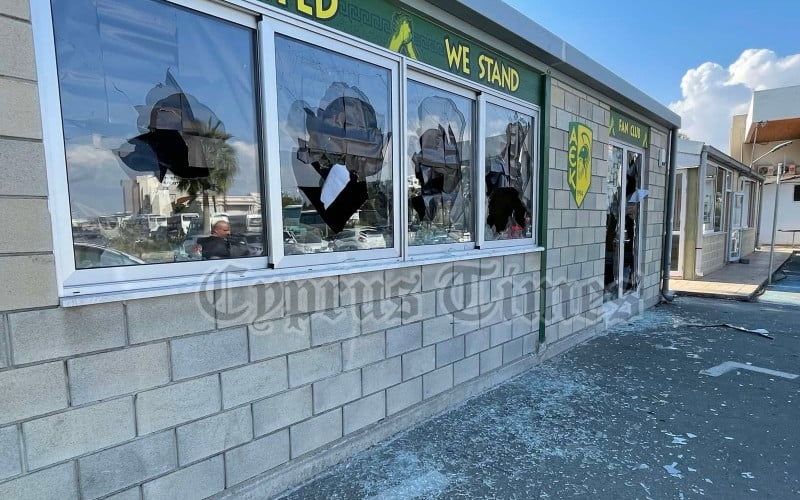 A 26-year-old man allegedly related to causing damage to SY.FI was charged before the Court. AEK in Larnaca – On December 14, he answers the charges against him
Download the CYPRUS TIMES APP! HERE for Android and HERE for iOS
In front of the Provincial Court of Larnaca, a person aged 26 was charged today, who was arrested and held to facilitate police inquiries regarding an ongoing case involving conspiracy to commit a felony, conspiracy to commit a misdemeanor, unlawful assembly, disorderly conduct, malicious damage, unlawful possession of an offensive weapon and unlawful possession of explosives.
The offenses were committed on Monday, November 14 in the building of Syfi of AEK in Larnaca.
As Haris Hatzigiasemi, press representative of the Larnaca Police Directorate, reported to KYPE " today the three-day detention order issued against the 26-year-old, on Wednesday November 16, by the Larnaca District Court, expired. Today the young man was charged before the Court, which set December 14 as the date to respond to the charges against him".
He added that "until then the Court ordered that the young man appear once a week at the Police Station of the area where he lives and sign a personal guarantee of 5 thousand euros".