The health condition of a 30-year-old woman from Hungary who was carried away by a car in Limassol on Thursday afternoon remains extremely critical – Actions to locate relatives of – The driver of the car that dragged her away was released
Download the CYPRUS TIMES APP! HERE for Android and HERE for iOS
Hard Battlethe 30-year-old girl from Hungary who, on Thursday afternoon, was carried away by a car driven by a 45-year-old Greek Cypriot, on Franklinou Roosevelt Street, gives her life.
As mentioned in previous publications, the 30-year-old girl who while attempting to cross the main road, she was transported critically injured first to the Limassol Hospital and then to the Nicosia Hospital. According to the doctors' diagnosis, the young woman suffered severe head injury and brain hematoma.
Serious car accident in Limassol. A pedestrian was run over by a vehicle (pics)
The 30-year-old woman who was run over by a vehicle in Limassol is in an extremely critical condition. Driver arrested (pics)
1 of 4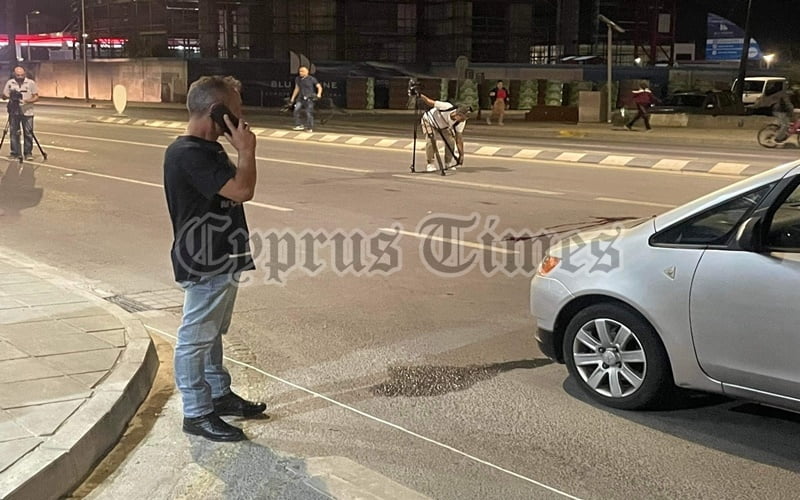 ;η για τη ζωor δνει η 30χρονη που παρ ασyρθηκε απo αυτοκiνητο στη Λεμ&epsilon " />
The driver of the vehicle was arrested the same evening pursuant to a court warrant as part of the investigation and was released on Friday afternoon. In her statement, the driver claimed that while she was driving her vehicle, she saw her running into the road. The result of the breathalyzer and drug test to which he was subjected was negative.