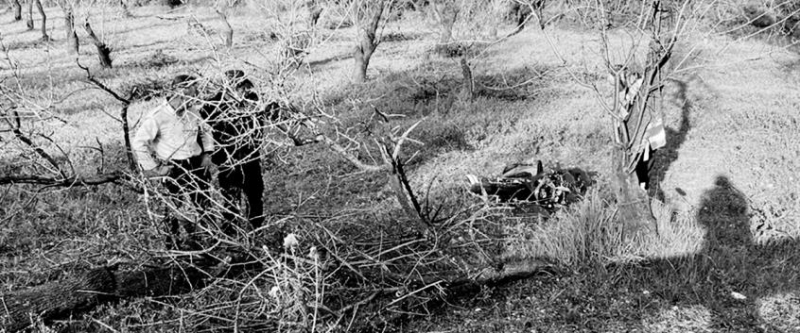 The new traffic accident that occurred on Saturday afternoon in Limassol turned fatal, with the victim 45-year-old IGOR ELISTRATOV from Russia, a permanent resident of Cyprus, father of two minor children.
The unfortunate 45-year-old below from circumstances that are being investigated, it appears that he lost control while moving on the Trimiklini road to Agios Mama, as a result of which his motorcycle overturned, hit and cut a tree.
In his statements from the scene of the traffic accident, the head of the Limassol Traffic Police, Emilios Kafas, said that, "the traffic accident occurred on the secondary road network of the Limassol district. Specifically, the 45-year-old was driving a large displacement motorcycle on the Trimiklini road to Agios Mama and at some point on the road he lost control of his vehicle, as a result of which he ended up in an adjacent field and crashed, both the vehicle and himself into a tree. .
From the impact, the motorcyclist was fatally injured, he was taken to the Limassol General Hospital, where he was pronounced dead.
According to Mr. Kafa, "preliminarily it appears that there was an increased speed, but this will be established and verified with further tests. The motorcyclist was wearing a full motorcycle outfit and a protective helmet".
Appealing to the public, Mr. Kafas noted that today's fatality shows that "yes we wear a protective outfit and a helmet, but it all depends on the behavior of the driver ».
The causes of the new fatality are being investigated by the Limassol Traffic Police.