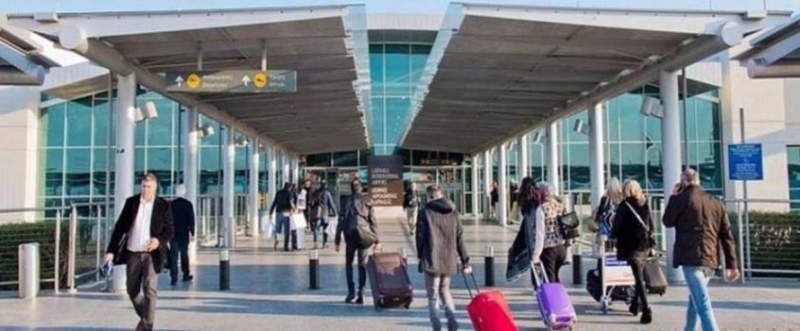 An Israeli professor was arrested last Thursday, at Larnaca International Airport, following an arrest warrant against him on suspicion of arms trafficking to Libya and China, issued by Interpol.
According to Israeli media, the 56-year-old was arrested at the airport while boarding a plane returning to Israel.
This is Gan Luft, who is also suspected of conspiracy to commit serious crimes, as well as false statements and other unspecified offenses he allegedly committed since 2015.
At the same time, the Israeli professor confirmed his arrest in a tweet, claiming that his arrest by Cypriot police was part of a "political extradition request" from the United States.
Luft continued to deny the suspicions that were leveled against him, stressing that he "has never been an arms dealer" and further claimed that the US Department of Justice is "trying to bury me to protect US President Joe Biden and his family".
I've been arrested in Cyprus on a politically motivated extradition request by the US.

The US, claiming I'm an arms dealer. It would be funny if it weren't tragic.

I've never been an arms dealer.

DOJ is trying to bury me to protect Joe,Jim&Hunter Biden .

Shall I name names?

— Gal Luft (@GalLuft) February 19, 2023
As the Israeli media also reports, the lawyer of the 56-year-old professor said how he was targeted by Washington for information given to law enforcement in 2019 as part of the criminal investigation of Hunter Biden.
Adding that "accusing Luft of arms trafficking to China and Libya would be a good way to shut him up because he knows a lot of information about Hunter. The Senate only recently began investigating Hunter's case and Gall's testimony, if he is allowed to testify, he will bury Hunter Biden.
"Furthermore, his testimony will draw attention to the president himself," he then argued.