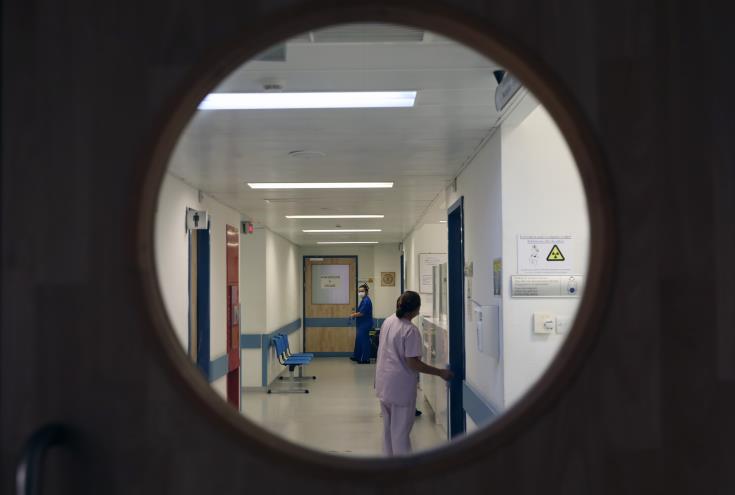 In a stable condition at the General Hospital of Famagusta, the 57-year-old who suffered an electric shock in a work accident in the province of Famagusta – Under observation in the Intensive Care Unit – He was unloading animal feed from a truck with a crane – An employee of the Labor Office and an EAC technician visited the scene
Download the CYPRUS TIMES APP! HERE for Android and HERE for iOS
In stable condition is hospitalized in the Intensive Treatment Department of the Famagusta General Hospital, a 57-year-old man,< /strong> who suffered an electric shock in work accident that occurred in a Community of the free province of Famagusta.
As Steve Theodoulou, press representative of the Famagusta Police Department, told the Cyprus Agency, "the state of health of the 57-year-old is being judged by the treating doctors stable, however he will remain under observation for 24 hours in the Intensive Care Unit of the Famagusta Hospital".
Work accident in Avgorou. A 57-year-old man suffered an electric shock
The accident, as was mentioned in a previous report by the Cyprus Times, had occurred at a livestock unit in Avgorou. According to Mr. Theodoulou, "around 4 this afternoon information was received at the Xylofagos Police Station according to which a 57-year-old man was injured in a work accident. Members of the Police carried out examinations at the scene and it was found that the 57-year-old tried to move with a hose, animal feed from his truck to the farm silo".
He added that "in his attempt this , the 57-year-old did not realize that the hose came into contact with high voltage cables of the EAC, causing him to suffer an electric shock and the electricity supply to be cut off. The man was taken by ambulance to the General Hospital of Famagusta and from the tests carried out it was found that he has entry-exit burns (that is, the current entered through the hand and exited through the leg)".