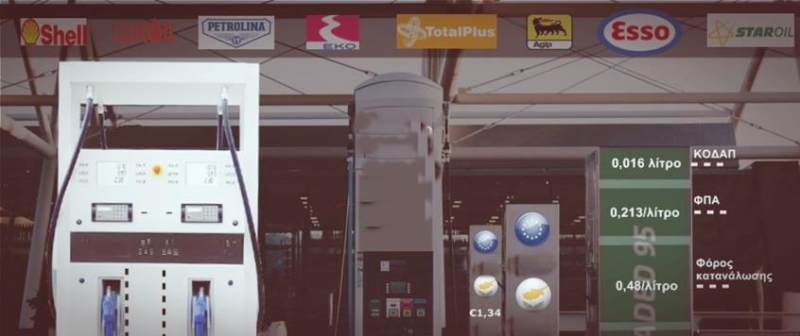 Listening to the candidates for the Presidency of the Republic, even some of the main ones, they put the reduction of fuel prices as one of their priorities. Of fuel which undoubtedly in the previous months, also due to the Russian invasion of Ukraine, increased greatly, creating in the market a domino of increases, mainly in transport, but also in commercial goods, after traders passed on the cost of transporting their goods to the prices in supermarket shelves.
The truth, however, is different, since today's fuel prices have not only decreased, but based on the data released by the European Commission, Cyprus is included in that group of countries with the lowest prices out of the 28 states members.
According to the data of the Consumer Protection Service, published on Friday in the weekly overview of fuel prices with a reference date of January 16, the average selling price of unleaded gasoline in Cyprus, including taxation, reached 1.36 cents per liter when the average price of the 27 EU member states is 1.69.
In diesel, the average selling price in Cyprus is 1.57 cents/liter, while in the EU it is 1.77 cents. It is worth noting that the price of fuel without taxation, both in Cyprus and in the EU, is approximately the same.
Specifically, the sales price without tax in Cyprus for unleaded is 0.78 cents per liter while in the EU it is 0.79 cents, while for diesel 0.98 cents/liter in Cyprus and 0.99 in the EU. This is essentially it implies that Cyprus has one of the lowest fuel taxes in the EU.
As you will see in the following map, the most expensive gasoline in the European Union is paid by the citizens of Denmark at a price that reaches 1.98 euros, the Finns with 1.87 and the Greeks with the French with a price of 1.86.