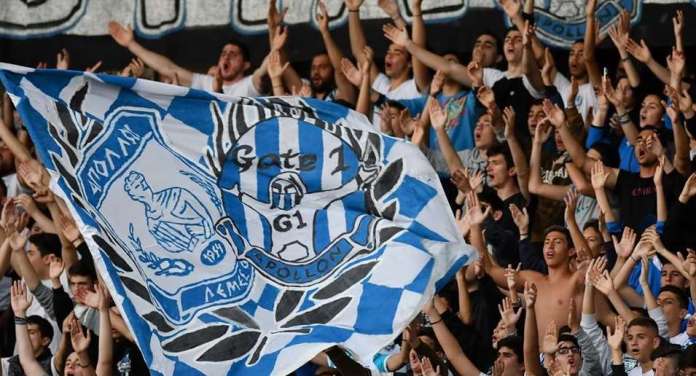 There was no sample left. The Apollon fans exhausted all the tickets they had at their disposal in view of Sunday's derby with APOEL. The blue and whites are at +1 from the blue and yellows and the next match between them is… life and death.
Apollo's detailed information:
The Company Apollon Football (Public) Ltd, informs the friends of our team that all the tickets for the match on Sunday (08/05) against APOEL have been sold out.
Thank you for your support!
The stadium entrances will open at 17:00.
Like this:
Like Loading …