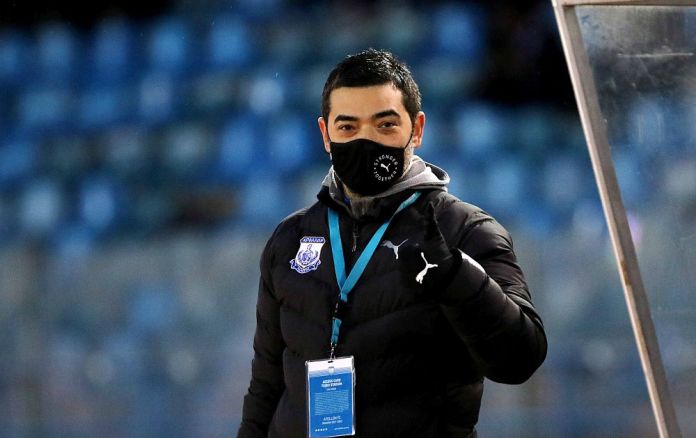 Apollon's spokesman, Fanourios Konstantinou, spoke to SPOR FM about the upcoming game against fellow citizen Aris and the data with the pre-sale of tickets.
For the match with Aris: "Very big game with the resumption of our team's obligations. He confronts us with the big surprise of this year's championship. We want the victory that will give us great momentum. We have to step on the victories so that the team can fulfill its goal which is to win the championship ".
If Apollon goes with more confidence after the appearance in GSP against APOEL: "Certainly a victory will give more dynamics. The appearance in Nicosia gave us a boost but the victories always offer more dynamics. The matches between us with Aris were ambiguous, we got a victory. All available tickets are expected to be sold out. "
So Apollo goes for sold out: " We will sell out the tickets yes ".
If Apollo has a lead: " There is no lead in such games. They are equal teams. People think that Apollo because of the world and its displacement has an advantage but with the new order of things I think there is no favorite. In general, the presence of Mars is remarkable. It is a competitive team that will fight for victory. The only difference is the people, surely Apollo will have the support of his followers to reach the desired ".
Racing News : "We will have several returns. Fanos Katelaris is also gaining ground. Yesterday he was infected, he is ready to race. Only Malekkidis is out. Katelaris has been training normally for the last few days. There is an outbreak of viruses we will see. But I think it's not serious. "
For the internationals :" Everyone is at our coach's disposal ".
For information on the name of the new Limassol stadium: "There is a management company, when everything is ready they will make statements". /p>
For the announcement of the organizers requesting a meeting with the management company regarding the new stadium: "They are doing well because a lot has been said and always a κατ & # 8217; own meeting with the people in charge will help to clarify a lot ".
Like this:
Like Loading …