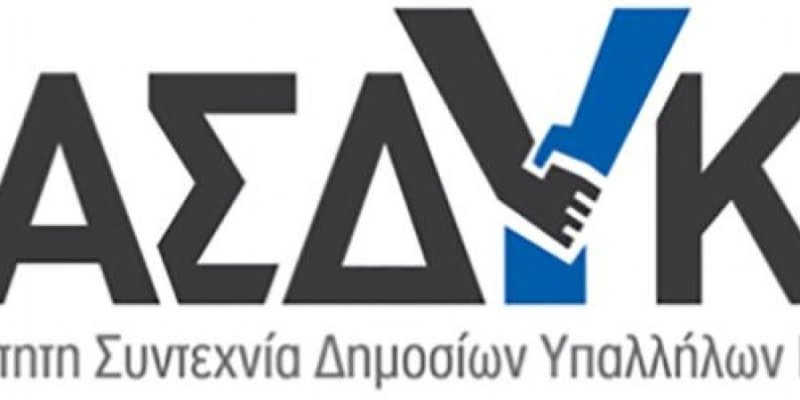 The Independent Union of Public Servants of Cyprus (ASDYK) states that it ranks high on its priorities the improvement of the position of the employees in the combined scales A2-A5-A7, considering that they are among the most wronged in the State and reinstates its proposal for the restoration of the wage loss with the aim of "removing the injustice against thousands of employees, whose salaries range from €1000-€1300 monthly».
A statement from the guild notes that the drastic increase in the prices of basic necessities and energy, advocate and enforce the need to consider this proposal.
He recalls that with two letters to the Ministry of Finance (25.11.2021 and 2.5.2022) he filed the request to upgrade these scales, noting that due to the five-year freeze on annual increments, employees have lost a significant part of their earnings that will never receive retroactively.
ASDYK noted in the second letter that "as a large group of employees remain stuck at the A2 scale and to advance to the A5 scale, with today's data it will take 18 years (13 levels + 5 years of freezing) and a total of 26 years to advance in A7, it is proposed as a minimum support measure that employees progress from the A2 scale to A5 when they reach the lower level of A5 (in 14 years, including the 5-year freeze) and from A5 to A7 when they progress to the lower level of A7, that is, in 22 years, including the 5-year freeze.
The proposal, the announcement continues, was rejected by the Ministry of Finance without prior consultation, citing the strength of public finances as an argument. "In this regard, we refer to an announcement by the Statistical Service which states that the growth rate of the Cypriot economy in the 3rd quarter of 2022 is positive and is estimated at 5.5%, compared to the corresponding period last year".
ASDYK states that it has put its proposal for salary upgrade of scales A2-A5-A7 to the candidates for the Presidency of the Republic of Cyprus, with whom it has had meetings and, almost all of them, they approach it positively.
Source: KYPE