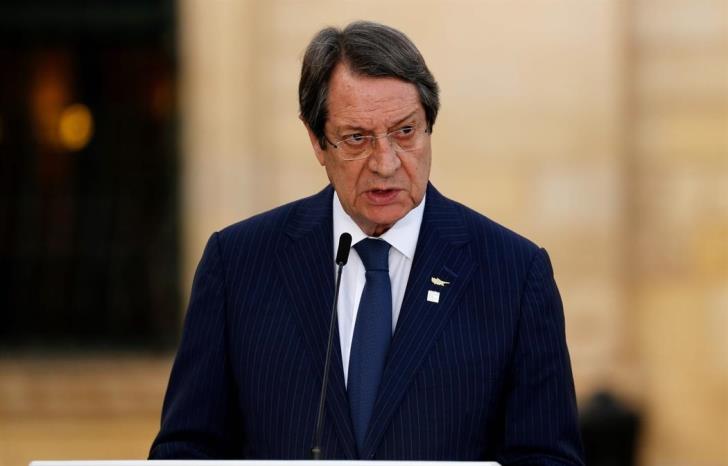 Eleftheria Paizanou
It seems that the relations between the legislature and the executive are on a tightrope, after the appeal of the President of the Republic to the Supreme Court, for the blockade set up by the opposition (AKEL, DIKO, DIPA and Ecologists) through the state budget to the collaborators.
Yesterday, the Attorney General George Savvidis, following instructions from President Anastasiadis, filed an appeal with the Supreme Court, based on Article 139 of the Constitution, which challenges legislative regulations brought by the House of Representatives through its budget22.
SEE ALSO:
The PD does not return the amendments for its associates When the Parliament lays down its executive power
Last month, a majority of opposition parties approved an amendment that would end the employment of four PTA associates, who were turned into indefinite-term employees when the government's term ends. At the same time, they put a brake on the increase of the earnings received by the Press Director of the Office of the President, Andreas Iosif, who when he was seconded from RIK, his annual salary amounted to € 51 thousand.
According to the Legal Service, "the action highlights a conflict of competences due to a violation of the Principle of Discrimination of Powers, which follows from the Constitution, a violation of European Union law on the framework agreement on fixed-term work" (Directive 1999/70 / EC) ) and questioning of authority for violating the constitutional principle of freedom of association and equal treatment '. In particular, the Supreme Court will interpret the difference between the two powers. At the same time, it will decide whether there is a conflict of powers, ie whether the Parliament intervenes in the powers and responsibilities of the government. It is recalled that although the specific amendments were deemed by the Legal Service to be in conflict with the Constitution, the President of the Republic avoided returning part of the state budget, in order to avoid unforeseen consequences and for reasons of public interest. Lawyers, speaking to "F", said that they consider that the decision of the court will be an important milestone, as in case it finds that the Principle of Separation of Powers is violated, then the hands of the Parliament will be tied to proceed with similar interventions in future. In case the decision is in favor of the Parliament, then the data will still be difficult for the respective government.