The record increase in CO2 emissions from global fossil fuel burning in 2021 and their expansion in 2022 are not in line with the path set by the International Energy Agency
h2>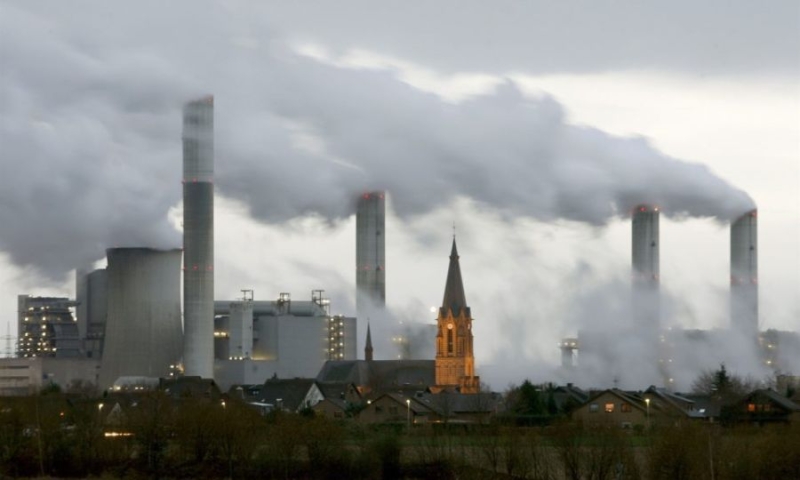 Photo. REUTERS
Dr. ANDRIANA KOSORNIK-MINA/REUTERS
Can the world really bear warnings from financial houses such as BlackRock and Blackstone that the corporate social responsibility governance and environmental initiatives they have taken, including investments to de-carbonise economic activities, are now at serious risk ; The answer is no. The record increase in CO2 emissions from global fossil fuel burning in 2021 and their expansion, albeit smaller, in 2022 are not in line with the path set by the International Energy Agency (IEA) for the global energy sector to reach to net zero emissions by 2050. Net zero by 2050 requires significant funding to ensure nearly 50% of electricity from low-emission sources by 2025 and nearly 90% from renewable energy sources by 2050.
The sixth report from the United Nations Intergovernmental Panel on Climate Change (IPCC) finds that current funding flows are three to six times below average annual investment needs to mitigate pollution by 2030.
For banks and investors, the implications of the milestones on the International Energy Agency's path to zero emissions, as well as the funding gaps in the IPCC report, are significant. They should not only lead to multiple increases in funding for low-carbon energy supply, but also fundamentally transform the way the banking industry approaches delivering real change. Unfortunately, the evidence for the transformation of the industry is not very encouraging. In terms of the shift in financing flow away from fossil fuels, a recent BloombergNEF study shows that the Global Systemically Important Banks (GSIB) Energy Supply Banking Index, i.e. the ratio of bank financing for low-polluting energy projects to fossil banking of fuel, is 0.81 to one, when it should be four to one.
In terms of deeper changes in how credit institutions approach their business, it is notable that even among those committed to aligning their lending and investment portfolios with net zero emissions by 2050 as part of the Zero Emissions Banking Alliance (NZBA), banks energy supply ratio is 0.92 to one.
People can't stand delays. Some of the NZBA signatory banks are members of the Global Alliance for Value Banking (GABV), a network of more than 70 independent banks and associations that use finance to deliver sustainable economic, social and environmental development. They collectively hold over $210 billion of combined assets under management. As banks with a common purpose they have reacted to the developments of the NZBA. GLS Bank in Germany chose to leave the NZBA in response to its bipartisan stance, while asset manager Vanguard also pulled out of the Zero Emissions Asset Managers Initiative in December, saying it wanted to "provide the clarity investors want".
Finally, Munich Re, the world's largest reinsurance company, in March suspended its participation in the Zero Emissions Insurance Alliance, because "the opportunities to achieve the goal of zero emissions with a collective effort by insurance companies businesses without exposure to real antitrust risk are very few."
* Dr. Adriana Kosornik-Mina is director of Research and Metrics at the Global Securities Banking Alliance.