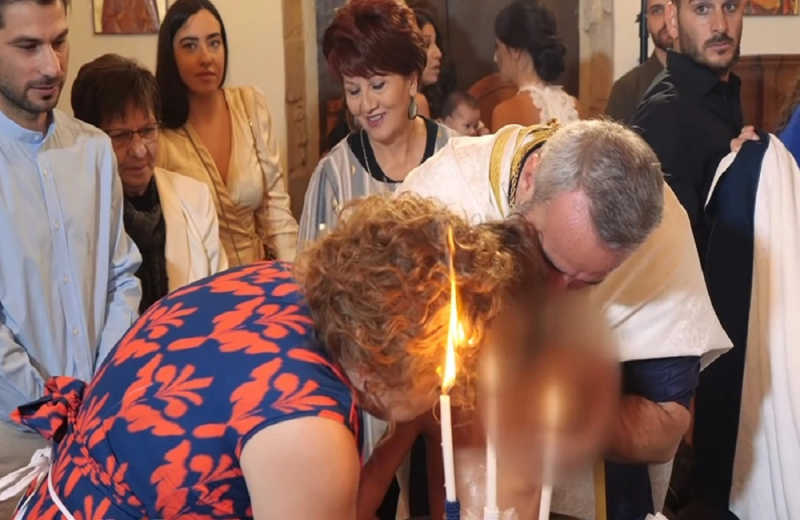 Everything seemed to be going great at a boy's baptism just outside Heraklion Crete .
By the time the godmother, Elina, when she bent over the child in the swimming pool to put oil on him, a small miscalculation almost made her & # 8230 ; wrapped in flames.
Surprised, the guests saw the godmother's hair catch fire from the lighted candles placed in the swimming pool.
Those nearby rushed to help extinguish the flames. , while she remained calm and continued to be fearless.
The video of the not so common incident was recorded by Socrates Damoulakis, and has already become viral in the internet.