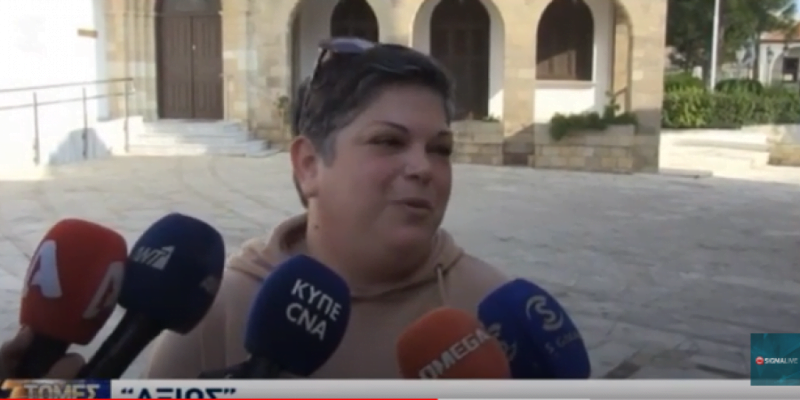 The election of the new Archbishop of Cyprus was accepted with ringing of bells in the Holy Archdiocese, in all the Holy Temples of Athienou, but also in the Diocese of Paphos. Crowds of believers gathered outside the churches to wish the new Primate of the Church to be worthy of the previous ones.
Hundreds of believers gathered outside the Cathedral of Agios Ioannis since the morning and patiently waited for the decision of the Holy Synod.
At the same time, several clergy and laity gathered outside the building of the Holy Metropolis of Paphos.
As the bells rang merrily, the message arrived. This, of the election of the New Primate of the Church of Cyprus.
The flock wishes the New Archbishop, George, strength for the difficult task he has to carry out.
The citizens, ask from the new Archbishop to continue to have the same vigor for our National problem. To resist the Turkishization of Cyprus.
The bells for the election of His Beatitude also rang joyfully in his birthplace, Athianou.
On the occasion of his election, the new Archbishop of Cyprus, Georgios, distributed to the attendees Athenian loukoumias, the most popular sweet of his hometown.
See what citizens said to Sigma's camera