Feeney avoided spending money on luxuries and socializing with people from certain wealthy social groups, while dressing simply.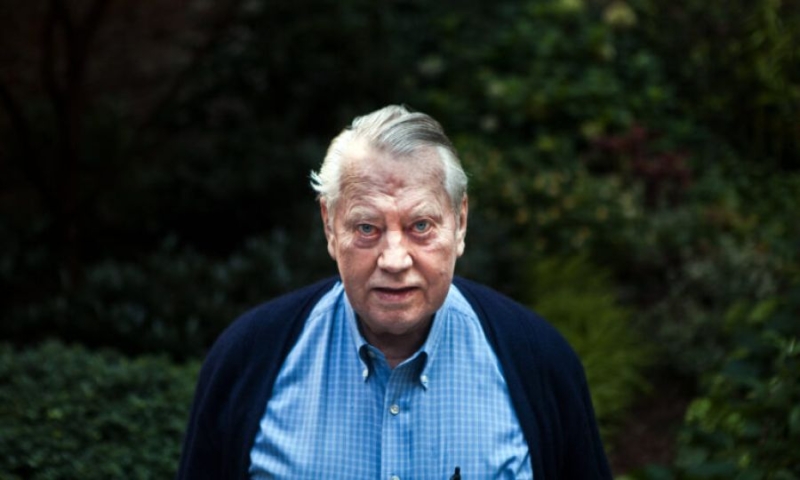 Photo: The New York Times
Irish-American billionaire Chuck Feeney died this week at the age of 92.
Born into a working-class family in New Jersey in 1931, Fenney co-founded the Duty Free Shoppers group in 1960 and is known for giving away nearly all of his $8 billion lifetime fortune to charity.
Feeney has made anonymous donations to various charities, universities and other organizations for decades through his foundation, Atlantic Philanthropies, which was created in 1982. The foundation closed in 2020 after running out of money.
In addition to his philanthropy, Feeney was also known for his extremely frugal lifestyle.
According to the businessman's biography, "The Billionaire Who Wasn't: How Chuck Feeney Secretly Made and Give Away a Fortune" , written by Irish journalist Conor O'Clery, Feeney was uncomfortable with his wealth.
"I just came to the conclusion that money and buying boats and all that finery didn't appeal to me," Feeney had said.
Feeney avoided spending money on luxuries and associating with people from certain affluent social groups, while dressing simply. Most of the time he was seen carrying his books and papers in a plastic bag.
"He consciously cultivated a frugal lifestyle, wearing a cheap watch and buying a used Volvo," O'Clery writes. "He insisted that he and his family fly economy class, even on long transatlantic flights, as they were better value for money."
When he first met Feeney, the reporter asked him if it was true that he always wore a $10 Casio watch. "Why do I need a Rolex since it says the same time?" he replied.
Feeney and his wife, Helga, did not live in a mansion. In fact, they didn't even have a home, but moved from town to town, living in small rented apartments. Toward the end of his life, the businessman lived in a rented apartment in San Francisco.
As he told Forbes in 2012, he had set aside about $2 million—a fraction of his total fortune—for his retirement. To each of his five children he left small trusts "with enough money for what they will need in life".
Feeney had been an example of philanthropy but also frugality for other billionaires, such as Bill Gates and Warren Buffett. In fact, he had signed the Giving Pledge, founded by Gates and Buffett, in 2011.
"Chuck was a role model for all of us," Buffett, who is also known for his simple lifestyle, despite his vast wealth. "If you have the right heroes in life, you're 90% of the way there. Chuck Feeney is a good hero to have."