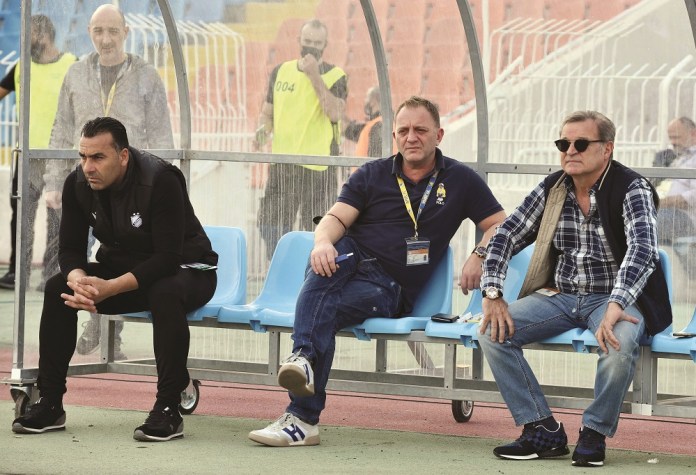 In APOEL, although the agents and some shareholders do not say it clearly, there is intense concern about how the team should go from now on. In particular, a large portion of the people who some 30 years ago experienced the threat of financial dissolution of the union (then they went to the house to seize the trophies!), Now demand the financial reflection of the company and the reduction of the team budget, with a parallel plan long-term plan to repay the huge debts that have accumulated from mistakes of recent years.
The other side & # 8230;
In APOEL, of course, there is the other side, that of the younger fans, which is presented as the strongest, which insists on the highest budget aiming at the championship and only the championship! It seems that this aspect influences the administration more, if of course the information is correct. We are talking first about the position of the goalkeeper where Skoufet is now and the goal is for him to leave, even though he has a contract, and to be replaced by the much more expensive Vid Bellets! We note that the company will hardly get rid of some of the expensive contracts (Okriashvili, Sepak), unless the players are persuaded to leave with strong compensation.
"Our talents";
There are reactions among the world of APOEL regarding their own, young players, who may not be promoted nor this year due to transfers of other Cypriot players. More specifically, there is talk of the two forwards Nikolas Koutsakos and Stavros Georgiou in relation to the rumored transfer of Marios Elias from Ethnikos. The position of the second goalkeeper is also being discussed. Do APOEL's friends have the dilemma, the more experienced Andreas Christodoulou from Ethnikos or their 20-year-old goalkeeper Stefanos Kittos? Stefanos is the one who defended the home of Ethniki Elpida in the day before yesterday 3-0 against Ethniki Hellas. Whatever the case, the thousands of APOEL fans are anxiously awaiting the developments, whatever they may be. One thing is for sure, the budget should not be launched with anything this year as well.
Like this:
Like Loading …