Industrial production fell 0.6% in the fourth quarter of 2022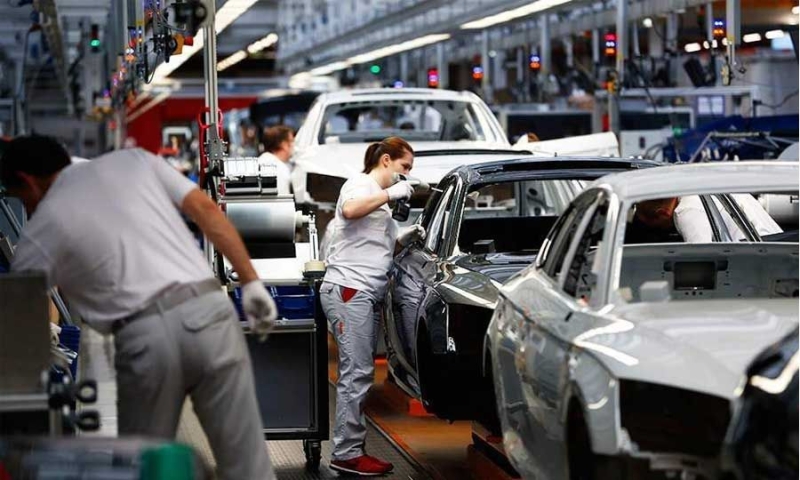 Last year's rise in energy prices sent Germany into a mild winter recession. German industrial production shrank 3.1% in December, with chemicals output down 11.2% and pulp and paper down 7.6% month-on-month. High energy and food prices increase costs for companies and reduce consumer purchasing power. A temporary cold snap in mid-December contributed to the weak data, as construction output fell 8% month-on-month. For the fourth quarter overall, industrial production fell 0.6% quarter-on-quarter.
We expect output to remain weak in early 2023 with a 0.3% quarter-on-quarter GDP decline in the first quarter, followed by a stabilization in the spring and a rise that will gradually gain momentum in the second half of the year. Germany and the Eurozone as a whole are coping with the Putin shock better than feared. By the end of 2023 Germany will likely return to the higher growth rate that prevailed until rising energy costs interrupted the post-virus recovery in mid-2022.
However, the evidence tells two rather different stories. First, they show the 29% year-on-year decline in chemicals output in December. This sector accounts for 7.4% of German industry and 37% of industrial gas use. However, overall output (excluding construction and energy) fell by just 2.2% year-on-year in December. Losses in chemicals were partially offset by gains in the auto industry. As pressures on the supply chain have eased and more parts, including semiconductors, have become available, the auto sector has started working to cover its backlog.
Gas prices in Germany they will likely remain well above those in the US and S.Arabia for the foreseeable future. Germany is paying the price for its dependence on Russian energy. As a result, it will likely lose about 2%-3% of its industrial capacity in the coming years. Many of the production processes that have been closed over the past nine months will probably not reopen in Germany, at least not fully.
However, we do not expect the energy price shock to cause a significant loss of overall industrial capacity. . In the short term, the highly overvalued US dollar provides a significant cost advantage to all industrial producers in Germany and the Eurozone that are not very energy intensive. So they have a reason to shift some production from the US to Europe.
* Mr. Holger Schmieding is an economist at Berenberg Bank.