POWERED BY:
07:56 Saturday
March 26, 2022 INSIDER • GOAL • IN-CYPRUS • PROPERTY • CYPRUS- IS • CAREER LIKE • GOING OUT • XRYSES SYNTAGES • ACTIVE • PHILGROUP NEWS & nbsp; SOCIETY & nbsp; INSIDER & nbsp; OPINIONS & nbsp; GOING OUT & nbsp; CULTURE & nbsp; SPORTS & nbsp; AUTO & nbsp; GOOD LIFE & nbsp; USEFUL & nbsp; PRINTED EDITION & nbsp;
< p>
ARCHIKIEIDISEISPOLITIKITOPIKAPARASKINIOMEDIAELLADAKOSMOSEPISTIMIPERIVALLONTECHNOLOGIASYNENTEFXEISCHRYSES ETAIREIESKOINONIAEIDISEISKYPROS OF CHTHESANAGNOSTI HAVE LOGOEPISTOLESSYNENTEFXEISDIMOFILI IN INTERNETVIDEOSAFIEROMATAADVERTORIALINSIDEREPICHEIRISEISKYPROSBRAND VOICECAPITALFORBESBLOOMBERG OPINIONPROTAGONISTESKAFTI GRAMMICHRYSES ETAIREIESKARIERAAPOPSEISARTHRA IN "F" INTERVENTION IN "F" MESSAGE YOUR SKITSAO WORLD TWITTERGOING OUTTHINGS TO DOCINEMAMOUSIKIESTIATORIABAR/CAFETV ODIGOSTILEORASIPOLITISMOSKYPROSKOSMOSKRITIKESEKDILOSEISPROSOPAATHLITIKAPODOSFAIROMPASKETPARASKINIAELLADADIETHNIALLA SPORAPOPSEISSKITSOVIDEOSAUTONEAPAROUSIASIAPOSTOLESAGONESKALI ZOIFGEIADIATROFIEF ZINASTRACHRYSES SYNTAGESSYNTAGES SEFVIMA VIMACHRISIMAFARMAKEIAGIATROIAERODROMIALIMANIATILEFONAOPAPKAIROSSYNALLAGMALACHEIAAPPSPROSFORESENTYPI EDITION POLITIKITOPIKAPARASKINIOMEDIAELLADAKOSMOSEPISTIMIPERIVALLONTECHNOLOGIASYNENTEFXEISCHRYSES COMPANIES EIDISEISKYPROS OF CHTHESANAGNOSTI HAVE LOGOEPISTOLESSYNENTEFXEISDIMOFILI THE INTERN ETVIDEOSAFIEROMATAADVERTORIAL EPICHEIRISEISKYPROSBRAND VOICECAPITALFORBESBLOOMBERG OPINIONPROTAGONISTESKAFTI GRAMMICHRYSES ETAIREIESKARIERA ARTICLES IN "F" INTERVENTION IN "F" MESSAGE YOUR SKITSAO WORLD OF TWITTER THINGS TO DOCINEMAMOUSIKIESTIATORIABAR/CAFETV ODIGOSTILEORASI KYPROSKOSMOSKRITIKESEKDILOSEISPROSOPA PODOSFAIROMPASKETPARASKINIAELLADADIETHNIALLA SPORAPOPSEISSKITSOVIDEOS NEAPAROUSIASIAPOSTOLESAGONES YGEIADIATROFIEF ZINASTRACHRYSES SYNTAGESSYNTAGES SEFVIMA STEP FARMAKEIAGIATROIAERODROMIALIMANIATILEFONAOPAPKAIROSSYNALLAGMALACHEIAAPPSPROSFORES ENTERPRISES LTD BRAND VOICE CAPITAL FORBES BLOOMBERG OPINION PROTAGONISTS HOT LINE GOLDEN CAREER COMPANIES
EXCLUSIVE COOPERATION
TOGETHER WITH
Powered by
Next Huge blow to the Limassol hotel industry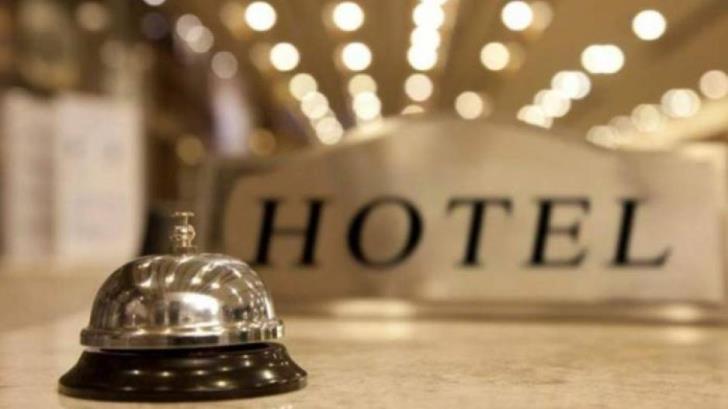 & nbsp & nbsp Ioanna Mantzipa & nbsp; & nbsp;
The hotel industry of Cyprus is moving in uncharted waters after the Russian invasion but also the sanctions imposed by Europe, including Cyprus, against Russia. The city of Limassol seems to be the biggest hit, as most of the tourist arrivals from Russia and Ukraine in recent years have been the main seaside hotels in eastern Limassol.
Its largest industry Cyprus, that of tourism, for two years now continues to suffer due to the pandemic, however, after the start of the war, this season will be even more difficult with revenue losses reaching several million euros.
< p> READ ALSO: & nbsp; Many tourists "promised" Scandinavia and Switzerland
Outlining the situation in Limassol, the President of the Limassol Hoteliers Association, Haris Theocharous, noted that the Russian market has been completely lost for this year, noting that 40% to 50% of the tourists, mainly from Russia and Ukraine, chose to spend their holidays in hotels in Limassol.
As he noted, Russian tourists who came to the city for holidays, were among the elite, with increased per capita income. He stressed, in fact, that half arrived in Cyprus through agents while the rest arranged their reservations themselves.
"Last year we tried to survive and we survived because of this market. "Let me tell you that 40% of last year's tourist market was Russian and for some markets like Limassol this played an important role, so that we can stay alive from the effects of the pandemic", Mr. Theocharous explained. Usually, most Russian tourists stay in large hotels for more than a week. "The per capita expenditure of Russians living in Limassol was much higher than in other cities." Stressing that this will hardly be covered by other markets.
The hotel industry of the city added at this moment, it is called to cover both the loss of the previous years and the loss of this huge portion of tourists. "Apart from our efforts to attract new markets, even greater efforts are being made to increase the influx from existing ones such as England, Israel, Germany, Austria, France, the Nordic countries with special marks in Sweden, Switzerland, Poland, Saudi Arabia and the Middle East." ».
He gave as an example that for the year 2019 we had the descent of 150,000 tourists from Germany, while at the same time Crete, had almost one million. "What can be seen is that there is increased demand from the Nordic countries while another market is opening up, the French one, which has been under a lot of pressure in recent years."
Hoteliers are called upon to face an even bigger problem, that of accuracy. The increases in energy have brought, as Mr. Theocharous said, increases that affect the food chain. "There is a general increase in prices that reaches 40% compared to last year. It is another important and aggravating factor for the hotel industry ".
He stressed, in fact, that price changes can not be made suddenly since the prices have been previously given to travel agents. "Not all in-house sales increases can be changed and can not be moved. Currently the electricity that hotels are required to pay is increased by 40% to 50% from last year. The same goes for raw materials in hotel kitchens. "
Another big problem has to do with jobs. "There is no excuse that due to reduced slavery we should not prepare. Decisions must be made so that we too can be properly prepared for the coming years. The tourist who will come this year will have much higher demands than he had in the past "
The President of the Limassol Hoteliers Association suggests the abolition of the Cyprus Flight Pass, making a good start for increasing the tourist flow and more easy descent of tourists to our island.