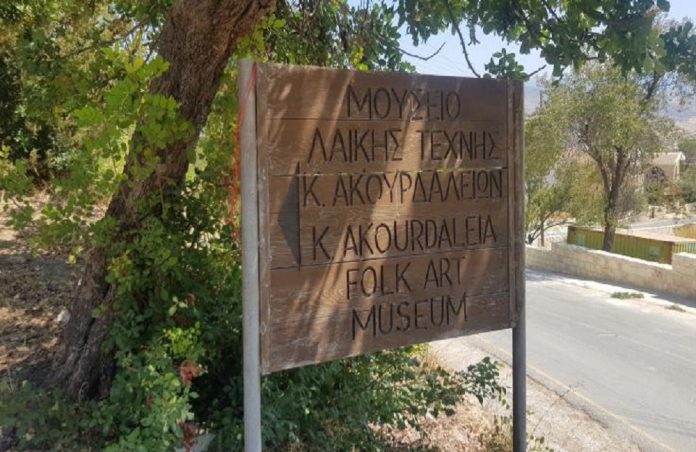 The Museum of Folk Art in Kato Akourdaleia came to life by utilizing its exterior and became a pole of attraction for visitors, as stated by the President of KS. Kato Akourdaleia, Vladimir Theodosiou.
In his statements to KYPE, Mr. Theodosiou stated that the community authority rented the exterior of the Museum of Folk Art in Kato Akourdaleia to a private person for the use of a coffee shop which has increased the attendance in the community located 23 kilometers from Paphos.
The Museum of Folk Art in Kato Akourdaleia, which has been established for 30 years, houses various exhibits such as agricultural tools, chairs, stools, wood carvings, loom and all related to weaving, and traditional professions, he continued.
The mayor said that in his small community of just 32 inhabitants, the paving of the core of the community and the wall on the road that connects Kato Akourdaleia with Pano Akourdaleia has been completed. The pandemic has not affected the execution of projects in the community at all, he added.
Regarding the goals set by the community authority for next year, Mr. Theodosiou said that these include the construction of a building that will house the offices of the community council of Kato Akourdaleia, the improvement of the level of cleanliness of the community, the tidiness of rural roads but and the maintenance and improvement of the water supply network.
source: CITIZEN