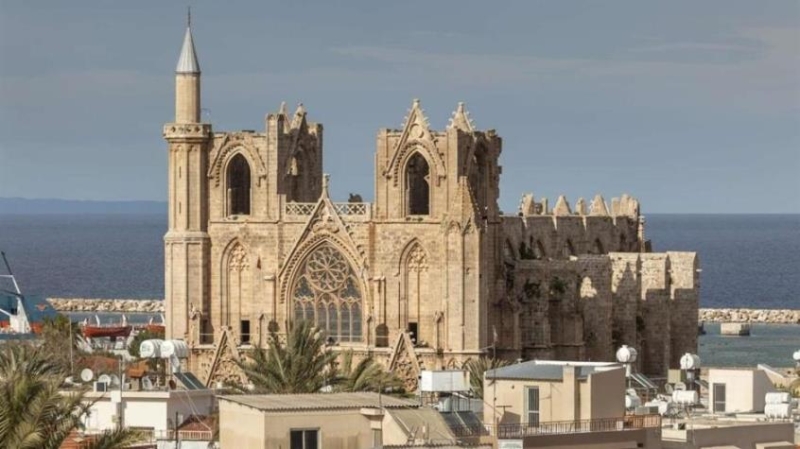 Serdar Atai, president of the association of shopkeepers in Famagusta, which is occupied within the walls, spoke of dangerous cracks both inside and outside the historic cathedral of Agios Nikolaos, which has been converted into the mosque of Lala Mustafa Pasha.
According to the Cyprus front page, Mr. Attai also said that if the damage is not repaired quickly, there is a risk of collapse. He noted that the current mosque accommodates thousands of people for pilgrimage and added the existence of the 700-year-old fir tree in its courtyard.
Serdar Atai recalled that the old Catholic church, built by the Lusignans in 1328 and named the Cathedral Church of Agios Nikolaos, it was converted into a mosque by the Ottomans in 1571 and he pointed out that there are dangerous cracks in every facade of the mosque, which has a unique architecture that was neglected. The condition of the mosque needs urgent intervention, he said, saying that especially on the upper side, cracks have started and stones are falling.
According to Atai, almost all the walls inside the mosque are neglected and from time to time stones and plasters are falling.
Needs serious renovation, he noted saying there is no insulation in the floor and the carpet inside needs to be changed. It is also noted that EVKAF had prepared a relevant renovation plan 4 years ago with funding from Turkey, but the work never started. The newspaper also publishes relevant photos.