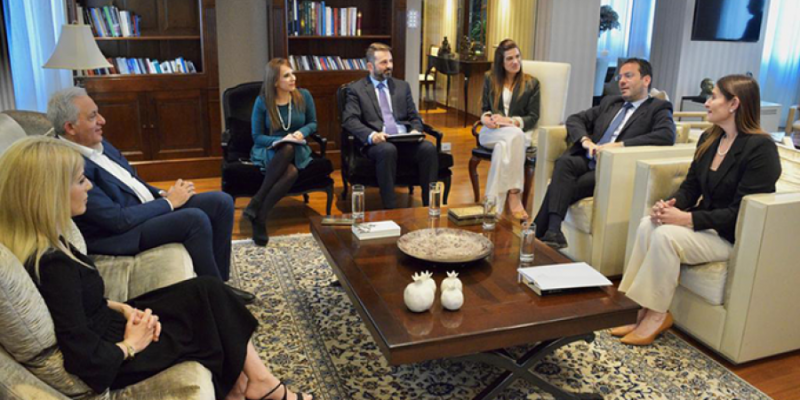 The multiple challenges faced by the Deputy Ministry of Shipping were discussed, among other things, on Wednesday by the Deputy Minister of Shipping, Marina Hatzimanoli and the President of the Democratic Alarm (DISY), Annita Dimitriou, in a meeting they had at the offices of the Democratic Alarm.
The Deputy President of DISY, Efthymios Diplaros, the Parliamentary Representative, Nikos Tornaritis, and the Executive Director, Natasa Pileidou, also participated in the meeting.
According to a DISY announcement, the focus of the meeting was the work of the Deputy Ministry of Shipping and, more broadly, the new perspectives that are opening up in conjunction with the work implemented by the previous administration, which has resulted in Cyprus being considered one of the protagonists in the sector internationally.
It is added that Mrs. Dimitriou also referred to the multiple challenges that the Deputy Ministry of Shipping faces and which it must deal with effectively, underlining that therefore cooperation and information about from the actions of the Deputy Ministry in order to make it easier and collective to deal with these challenges.
It is noted that Mrs. Dimitriou welcoming the Deputy Minister Mr. Hatzimanoli described, among other things, the shipping sector as a permanent bet for Cyprus since we managed, as he said, "to strengthen and strengthen the sector, which led us to be one of the leading countries".