Read in detail
The average sale price of 95 unleaded gasoline is €1,605 per liter, with the cheapest price in Cyprus at €1,535 per liter and the most expensive at €1,679.
As for unleaded 98, the average selling price is €1,669 per litre, with the cheapest price at €1,593 and the most expensive at €1,759.
See them cheapest gas stations
Unleaded petrol 95
Unleaded petrol 98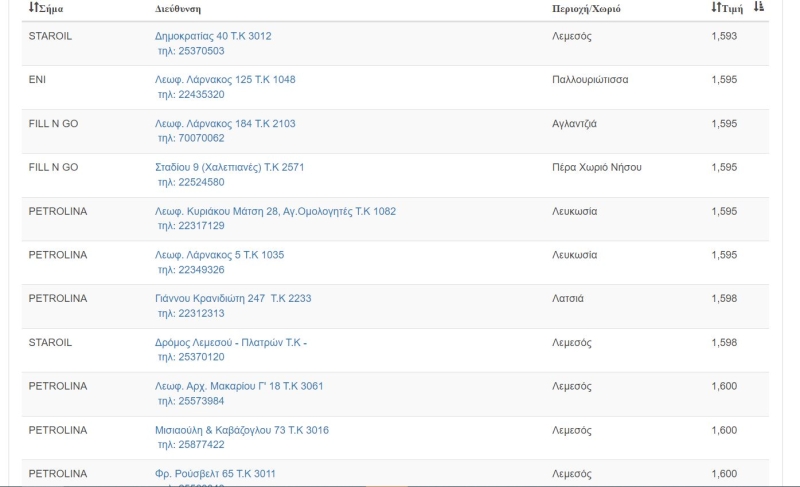 Moving oil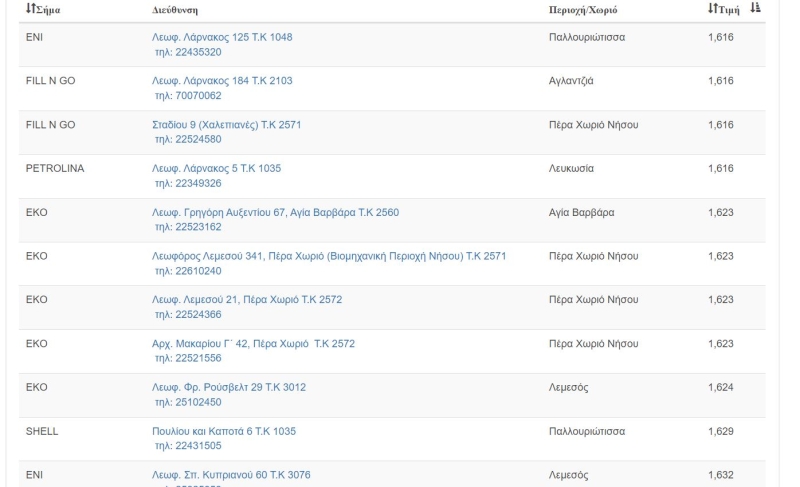 Heating oil
Government owners: Need for measures by the Government
The President of the gas station association Savvas Prokopiou had stated that they expect some further increases in fuel prices due to international prices and increases in the price of oil which exceeded 20 dollars a barrel in the last two months.
"We have already entered on the fourth or sixth increase in the last two months, we've seen increases that were over 20 cents, so we can't know where the increases will stop," he noted.
At the same time, he said that the prices are set by the fuel importing companies and the Department of Consumer Protection of the Ministry of Energy, while the gas station owners themselves cannot significantly influence the price of fuel. According to Mr. Prokopiou, the wholesale prices are based on the prices presented by the importing companies, the state tax and the VAT. Gas station owners, he added, collect those taxes for the state and corporations with an average profit of about 5 cents before their operating expenses.
Expressing his concern about a potential increase that will affect them as well, since they will be forced to invest additional capital to maintain their stocks and their customers, he proposed that the Government subsidize part of the VAT it receives from fuel.
As he said when the price is around €1.20 the VAT is around 19 cents, while when the price is €1.80 the VAT is around 29 cents.
"So there is a difference around 10 cents the state gets extra because of the price increase. This amount of 10 cents could be found a formula so that if the price is above 1.70 it can subsidize the 10 cents of the tax, since it is very difficult to intervene on the VAT," he said. He added that this is a simple decision that helps people from a psychological point of view as well, even if the amount is small. they are determined by the companies.
With information from 24news.