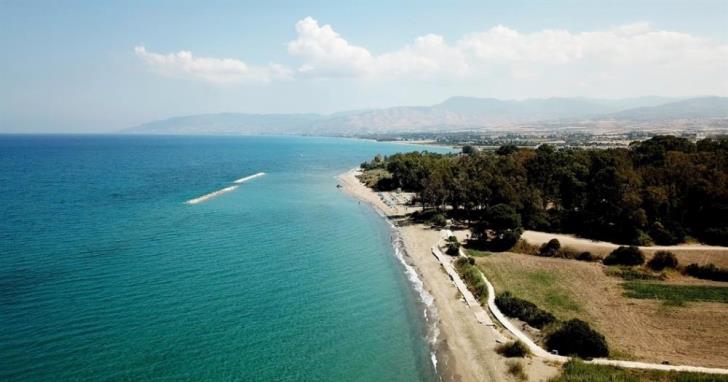 & nbsp & nbspInsider/ΚΥΠΕ & nbsp; & nbsp;
Polis Chrysochous is on a development trajectory with projects to be completed or in progress, according to the Mayor of Polis Chrysochous Giotis Papachristofis.
As he mentioned, the Multifunctional Park in Latsi has been completed, & nbsp; a modern sports and healthy exercise park adjacent to the beach. Paphos Aphrodite Company.
READ ALSO: & nbsp; Planning bike paths in Paphos province
He added that an important project that is expected to start its work in 2022 & nbsp; is the renovation/revitalization of traditional cores in Prodromi and Polis and the promotion and interconnection of four archaeological sites in the area, a project which is implemented by the Municipality in collaboration with the Department of Antiquities. In relation to the archeological sites, the Mayor of Polis Chrysochous told KYPE that the Local Authority is ready and they are waiting for a meeting with the Department of Antiquities to examine the final planning and to proceed with its submission to the Department of Urban Planning.
Of particular importance is, as he said, the expansion of the Port in Latchi both on land and at sea with the addition of 350 berths. This is a project costing over 40 million euros, which is being implemented by the Ports Authority and its implementation begins in & nbsp; 2022. He also said that a press conference will be held in the near future in order for the president of the Ports Authority to present the schedules implementation of the project. & nbsp;
Mr. Papachristofi in his statements to KYPE stated that next Tuesday he will meet in Nicosia with the Minister of Interior Nikos Nouris to discuss the issues of Polis Chrysochous, the mature projects, such as the tourist road, the surrounding streets, the pedestrian street from Chrysochous city to Latsi. & nbsp; Our main goal, he said, is the promotion and maturation, in a systematic way and on the basis of schedules, of important infrastructure projects that will unite the three areas of Latchi, Polis and Prodromi and give Polis Chrysochous the character of a small, but real and modern city.
He also announced that other projects which are in the initial stage of maturation and some are expected to begin construction within 2023 are, among others, the renovation of the area around the City Hall, the creation of a municipal bar on the beach between Municipal Beach and Campground, the third phase of expansion in Latsi in combination with the remodeling of the road network to Neo Chorio, the creation of a square and parking spaces, the creation of a coastal pedestrian street from the Campground to the Lake, as well as the execution , sidewalks and other beautification and landscaping actions of the city (maintenance of green spaces, removal of illegalities and so on).