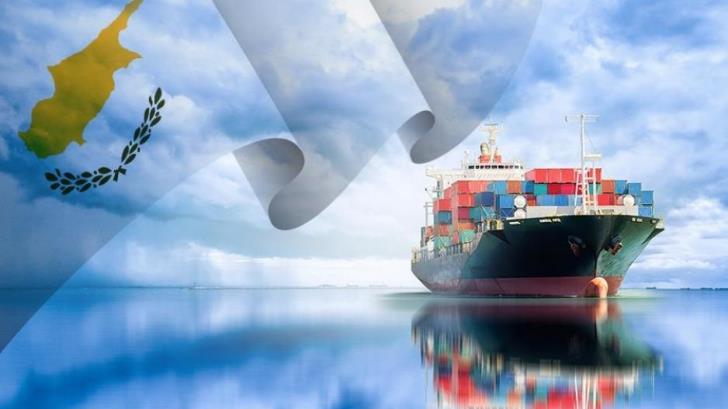 Insider
Implementing one of the actions of the National Strategy for the Cyprus Shipping "SEAChange2030" and aiming at the continuous communication with the shipping industry and the civil society, the online platform of the Ministry of Shipping, "Cyprus Open Maritime Exchange" (COME) was launched today. located at www.comeshipping.com.cy.
Presenting the initiative of his Undersecretary, the Undersecretary, Vassilis Dimitriadis, said that "in essence, this internet channel is a tangible proof of the extroversion of the Undersecretary with the shipping industry, with the civil society, with the professionals who serve the coastal and maritime of Cyprus".
At the same time, Mr. Dimitriadis underlined that "we are creating a channel of communication with the outside world, without in any case, degrading the human and personal contact we have with the traders with the State Department".
Those interested, he explained, will be able to visit the website and submit their views, concerns, complaints, suggestions, on various current issues concerning shipping, as well as all the responsibilities of the Ministry.
The topics covered by the website, which is available in English and Greek, concern green transformation, digital transformation, security and protection, coastal shipping, prosperity and training of seafarers, while there is a category for any other subject.
The opinions that will be submitted through the platform, he continued, will be received in an electronic address, through the system, and depending on the issue that is raised, they will be referred to the corresponding address of the Ministry of State. He further added that when a topic is found to be popular and needs further analysis, in addition to the answers given to the sender, "we will organize online meetings with separate topics, to exchange views with all interested parties."
"This platform is another communication channel that we want to become an institution and it is an indication that the Ministry of State wants to listen to the concerns, problems and to vaccinate its policies with the suggestions that will come before it," he added.
We believe that in this way the State Department becomes more direct in communication, in approach and has a continuous dialogue with everyone, said Mr. Demitriadis, and invited the shipping industry, globally and nationally, the professionals in the field of maritime or coastal ecosystem of Cyprus, but also civil society, to make use of the platform.