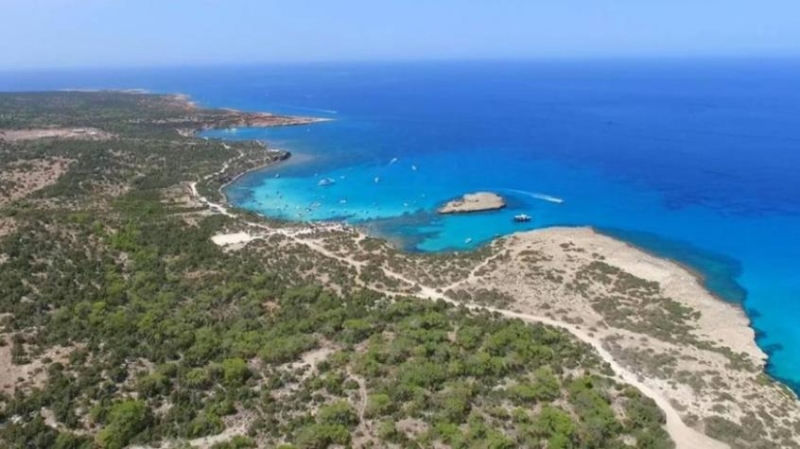 A memorandum on the Akama Local Plan to the President of the Republic, Nikos Anastasiadis, was presented on Friday, on behalf of the Akama Communities, by the President of the Community Council of Innia, Yiagos Tsivikos, on the sidelines of the opening of the Second Phase of the Coastal Pedestrian Path (Multifunctional Park "SEA »), in Poli Chrysochous.
In the memorandum of the Akama Communities it is stated that they do not agree with the Local Plan at all and they ask the President not to announce it without further consultation and its differentiation.
p>
"We are referring to the above matter and the recent meeting of the Council of Ministers, but also your intention to announce a Local Plan as formulated with the latest Opinion of the Department of the Environment, which removes any Development Provisions as well as the minimum that was included in the interim Opinion we inform you once again that we do not agree with this Local Plan at all and we ask that you do not announce it without further consultation and differentiation because it cannot have a future without the consent of the Local Society", they add.
As they report, it has become clear that the Department of the Environment has adopted all the recommendations of the environmental organizations, completely ignoring the opinions/recommendations of the Communities of Akamas, using as a pretext the so-called Directives of the European Commission, a Commission that did not come on the spot to see what really exists in order to protected in the area and contented herself with what she had the Environmental Service without the human factor in the equation.
Finally, they turn to President Anastasiades, saying that they expect that the Communities' request will be met "even if it is the last".