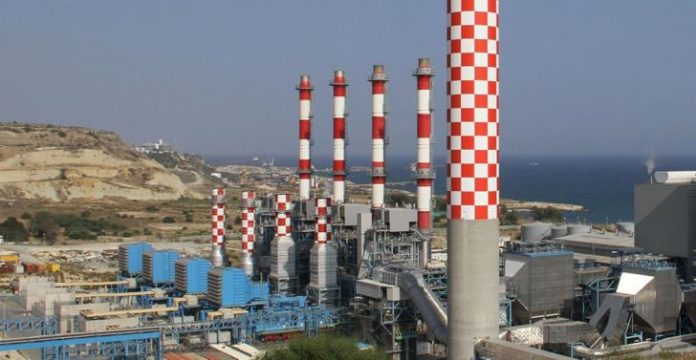 Residents and employees in the area of Vasilikos raise safety issues in case of an accident, following the decision of the Cyprus Ports Authority (ALK) to approve in principle a land use permit for the creation of conventional power stations.
The affected people express concerns about compatibility issues with the so-called energy center, worry about their quality of life and raise safety issues, linking all actions with the deadly explosion that took place in Marie in 2011.
The Port Authority points out that approval has been given in principle and the final license will be given in the sense that the interested companies obtain all possible approvals from the competent services for environmental issues, but also safety issues with the approval of the Fire Department. As long as all the permits are secured, then the long-term use of the port area will be given, since the facilities that will be constructed will be costly by the individuals. According to the complaints, the initial permits were given by a majority in mid-June, shortly before the expiration of the term of the Board of the Port Authority.
The steering committee of the affected communities as well as the directly affected community of Marie have sent letters of reaction to the Board of the Port Authority, without receiving any response to date. They state that they do not want any more burden in the area, they have the right to speak and in case they are ignored they will resort to all legal means in the Republic Authorities to avoid a new possible fatal disaster in the area that is in danger with the implementation of such projects. On behalf of the community coordinator, the president of Lefteris Fokas stated that the Port Authority goes ahead and gives licenses without informing the affected communities.
The new Chairman of the Board of ALK, Antonis Stylianou, told "F" that his immediate priorities are not only to respond to these letters, but also to discuss with those affected so that they have a full picture of the decision of the Authority. The aim, he said, is to highlight the Authority's public figure. He explained that the requests of the companies were presented before the Board. with a full study of what they intend to do and then the issue was put to a vote and approved in principle. The licensing will be done, he added, meaning that all the licenses will be secured by the competent services and the competent departments.