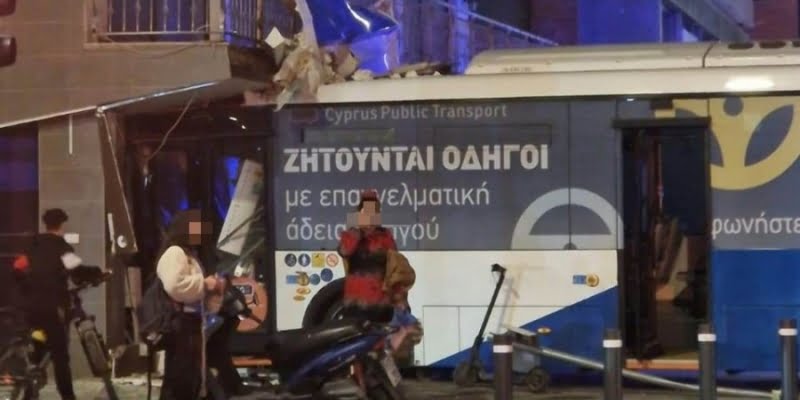 Cyprus Public Transport issued an announcement regarding an incident involving its bus in Solomos Square.
In the announcement it states that "we are investigating the incident which concerns one of our buses in Solomou Square.
At the moment the authorities are handling the matter and investigating the circumstances under which the incident took place and we, in cooperation with them, are providing all the help and information we are asked for.
We await updates on the condition of the injured and will provide more information when it becomes available.
We would like to express our apologies to our traveling public for the inconvenience they have suffered,» .
Read also: Bus crashed into a shop in Nicosia – Four injured (pics)