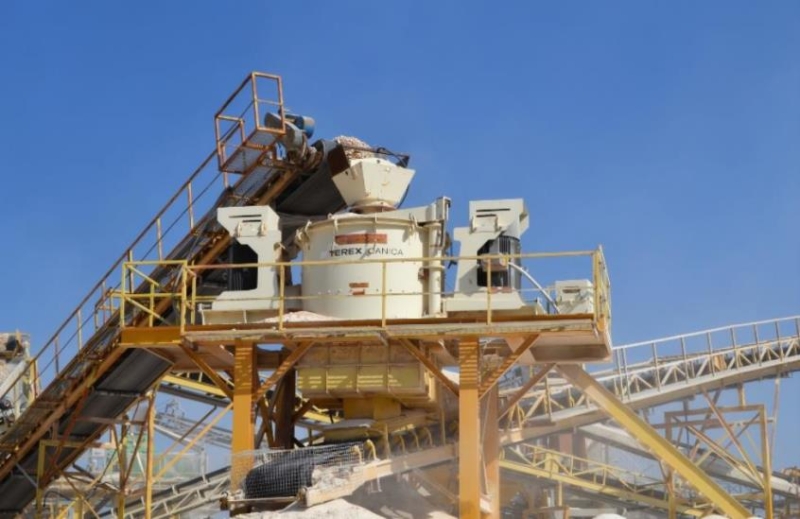 The cancellation of the warning two-hour work stop that they had announced for Tuesday morning, from 07:00-09:00, was decided by the concrete production sector in quarries.
According to with the representative of Paphos Concrete Production and Quarry Companies Olga Athinodorou, after the intervention of the Minister of Agriculture, Rural Development and Environment Kostas Kadi, the announced two-hour work stoppage is canceled due to the meeting planned for Wednesday morning with the Minister.
It is noted that the request of the industry is for the government to proceed immediately with the issuance of new quarrying permits in the Androlykou area since the stocks in the existing permits have been exhausted, as they say.
We want, said Mrs. Athinodorou, "a new quarrying zone in area of ​​Androlykou, something that they have been promising us for two years and despite occasional assurances nothing has been done so far".
As Mrs. Athinodorou said, despite the occasional assurances and commitments received it has not yet been resolved and is becoming more and more acute.
In addition, he stated that only in Paphos the problem is particularly acute due to the depletion of reserves, while in the other provinces there are some reserves and the expansion of the quarry zone.
p>
It is noted that during the two-hour work stoppage the workers in the concrete production sector in quarries in Paphos would cut off the road network on the old Paphos-Limessou road despite the height of Agia Varvara s.