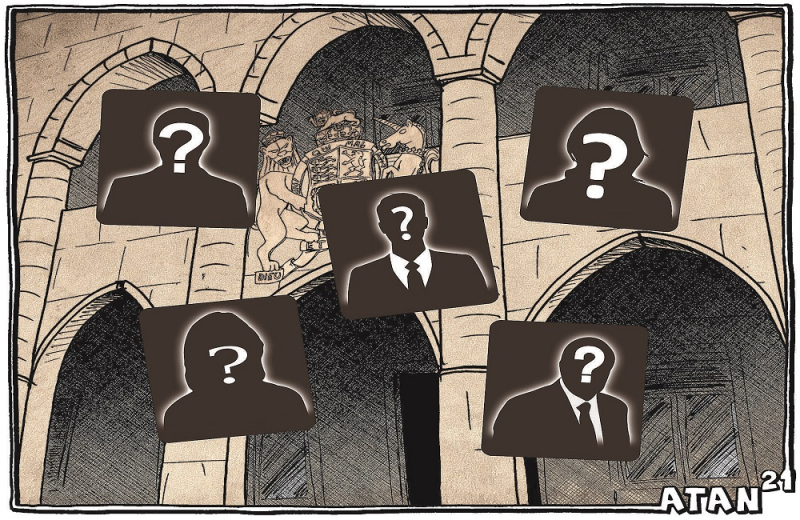 AKEL and its leadership, despite the gradual formation of a blueprint for the party's candidacy, which will run in the next presidential election, feel that the current situation is not very favorable. The majority of the members of the Central Secretariat and the Politburo are not able to explain why they are in a very painful position today, to decide on a specific candidate, and are expected to come to an end only when the Democratic Party completes its own thoughts and designs. In essence, the party makes a decision, but it will first and foremost be determined by the decisions of another party. In short, AKEL, the major opposition party, is subject to not only the negotiation with DIKO, but also the final decision of a party which shows and even boasts that it has more than one choice in its quiver. .
They are looking for explanations
The debate, which is expected to begin next Saturday at the party's Central Committee, will inevitably not be limited to the leadership's handling of the previous period. Answers must be given. Which will not be limited to the JV, but will be extended to the party base, although many of the executives already believe that party members and friends are already, not just waiting, but discussing developments more intensely than ever. Inevitably, therefore, answers and explanations must be given to the fact that the party is politically captive, essentially awaiting decisions which will be taken by others on behalf of its own party. Why, on practical terms, what is the expectation of intentions and final decisions, even of a potentially collaborating party, which has not yet clarified and does not have a complete picture of what to do?
It is clear that the image that prevails in DIKO is not yet clear, something that does not allow him to proceed with the final determination of his decisions. The general approach of DIKO is that it prioritizes cooperation with wider opposition forces. At the same time, his leadership declares that he will be in power either as a government or as a co-government. Nothing else. No commitment for a specific candidate. This is the line of the Democratic party, which its executives take care of, with ratings, of course, to throw in public debates. As long as, therefore, in DIKO they do not end up or do not keep pace with the internal processes, which are in AKEL, what remains in Hezekiah Papaioannou is a strong introversion, which can take huge and catalytic dimensions.
The risk of introversion
What does this expectation bring to AKEL, which becomes more intense from a moment when a group of executives makes sure that thoughts, concerns, but also the search for practical solutions are made public? With mathematical precision, it brings about discussions, disagreements and, above all, groupings, which can be catalytic in a pre-election period.
Despite the leaks, some front-line executives, for various reasons, seek to impose developments in advance on their own party. This is done either because they believe that there is no other margin, interpreting – in their estimation – the political and party data rationally, or because they believe that they themselves are politically shielded the next day. The same elite executives, at the same time, insist on publicly saying that everything is up in the air, in relation to the decisions in the party. But no one is ready to respond to a glaring and decisive conclusion: Public debates, which are likely to replace the real and substantive ones that take place in the party, can de facto determine the final decisions. This line due to "external pressure of decisions" carries the risk of forming at the end of the day a real quagmire in AKEL, which does not align itself in a specific direction, and there is a possibility that the party will be forced to adjust its tactics, considering that it has ready-made solutions to move forward. Therefore, what is essentially the case at AKEL, even if they aspire and seek light at the end of the tunnel, is that they lack a realistic plan, on the basis of which they should already have a potential candidate or person to support in the elections of '23.