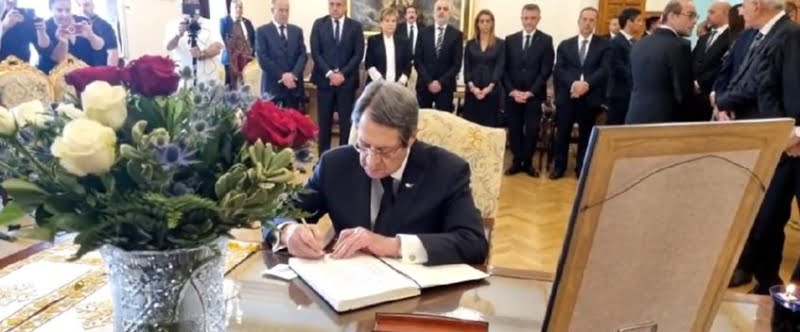 The concern of Archbishop Chrysostomos for the homeland and its people is underlined by the President of the Republic in his condolence message.
"With the deepest sadness, on behalf of myself and the Council of Ministers, I extend my last greeting and tribute to the venerable hierarch, blessed Archbishop of Justinian and All Cyprus Chrysostomos II. We say goodbye to the religious and spiritual leader, whose imprints will remain indelibly in the preservation of the autocephalous and autonomous Church of Cyprus, through the courageous reforms he brought about", wrote Nikos Anastasiadis in the condolence book.
< b>SEE MINUTE BY MINUTE ALL THE DEVELOPMENTS
"We say goodbye to the loving shepherd, who with works has supported our struggling and needy fellow human beings. To the bishop who took care and cared about the young people", he added.
"We bid farewell to the uncompromising and unyielding patriot, who cared about the liberation of our homeland and the natural and national survival of Cypriot Hellenism and the Republic of Cyprus.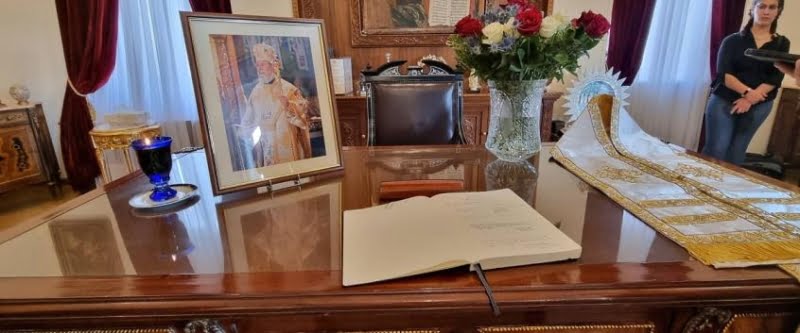 We say goodbye to a respected friend and fellow traveler in the Government's efforts for a state of law, social justice and the advancement of our people.
May your memory be eternal," the message concluded of the President of the Republic.