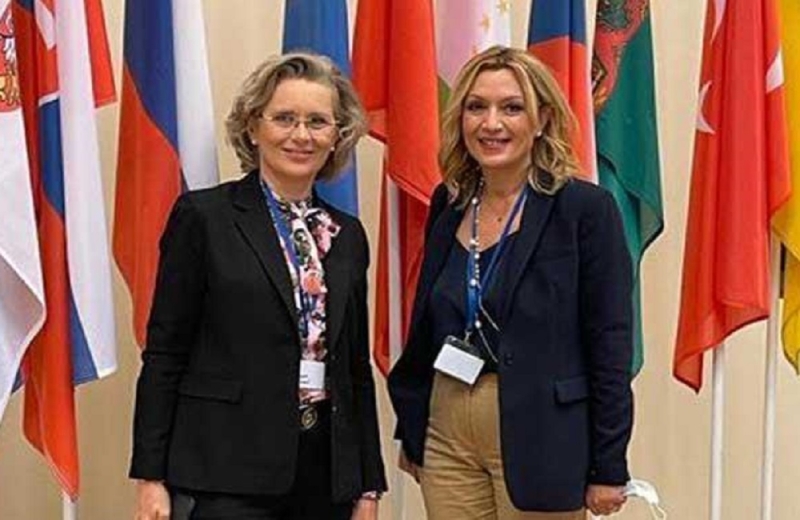 Parliamentary announcement states that the conference will be attended by MPs from 30 OSCE participating States and partner countries of the Organization. Cypriot government officials, as well as representatives of international organizations, non-governmental organizations and the media, have also been invited to speak.
The inaugural conference will be greeted by the President of the House of Representatives Annita Dimitriou, the President of the Central Committee. OSCE Margareta Cederfelt, the Minister of Foreign Affairs Ioannis Kasoulidis, the Vice President of the Central Committee. OSCE and Special Representative for Combating Corruption, Irini Charalambidou, Special Envoy of the current Polish OSCE Chairmanship, Ambassador Artur Dmochowski and Secretary General of the OSCE. OSCE Roberto Montella.
Keynote speakers at the first session of the conference, entitled "The Role of National Parliaments in Preventing and Combating Corruption", will be the Special Representative of the OSCE Chairman-in-Office for Combating Corruption Anita Ramasastry, the Executive Secretary of the against corruption (GRECO) Hanne Juncher, and the Vice President of K.S. OSCE and Special Representative for Combating Corruption Ms. Irini Charalambidou.
The second section of the conference is entitled "Best Practices for Preventing Corruption and Enhancing Transparency and Accountability". Keynote speakers will be Roby Senderowitsch, Director of Practice Governance for Europe and Central Africa at the World Bank, researcher & # 8211; Transparency International analyst Jon Vrushi and Head of the Democratization Unit of the OSCE Office for Democratic Institutions and Human Rights Konstantine Vardzelashvili.
independent institutions and the media in preventing and combating corruption ". Keynote speakers in this section will be the former Attorney General of the Republic of Cyprus Costas Clerides, investigative journalists Drew Sullivan, co-founder of the Organized Crime and Corruption Reporting Program and Franz Wild, publisher of the Bureau of Investigative Journal; Of the Republic of Cyprus Odysseas Michailidis.
Source: KYPE