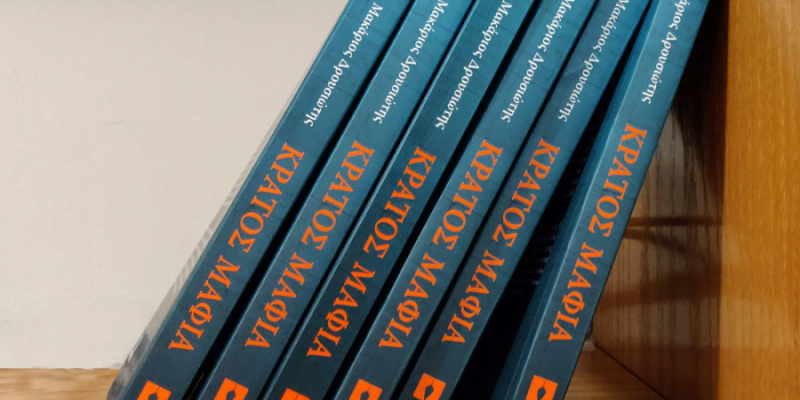 The rejection of issuing a temporary decree to suspend circulation and distribution of the latest book by journalist Makarios Drousiotis "Mafia State: How the gang abolished the rule of law in Cyprus" the Nicosia District Court decided on December 23.
According to the text of the decision, the issuance of a prohibitory decree for the circulation of the book was requested by an internet security expert, who, according to a relevant reference to the book in question, was initially called by the journalist to shield the latter's devices, against' but this one allegedly installed surveillance software that allowed illegal interference with the personal computer and its files.
It is noted that the expert filed a lawsuit for libel and protection of personal data and requested the issuance of a prohibitory decree for the circulation of the book, while Drousiotis argued through his lawyer that the facts he recorded in the book are based on the results of a judicial investigation on his computer by a foreign forensic laboratory , as well as his personal conclusions, consequently constituted a legitimate exercise of his right to freedom of expression.
It is added that during the hearing of the case, Katsoni's lawyer requested that the request for a prohibitory order be considered only in relation to the violation of his personal data.
In his ruling, Senior District Judge Theodoros Theodorou finds that the cause of action for unlawful use of personal data was essentially a veiled libel action and therefore required careful scrutiny by the court, particularly as to the plaintiff's underlying motivations.
He concluded that the cause of action was to protect Katsoni's commercial interests, which weakened his case that the information in question was private and, in any event, if he succeeded in his action the award of damages was absolutely sufficient as a means of restoration. Judge Theodorou also mentions that he took into account the fact that Katsonis completely failed to challenge Drousiotis's position that he can prove the truth of his publication. which mentions, among other things, that the European Court of Human Rights (ECHR) recently vindicated Drousiotis and awarded him compensation for moral damage from his conviction in a libel suit by the Cypriot courts.
Source: KYPE