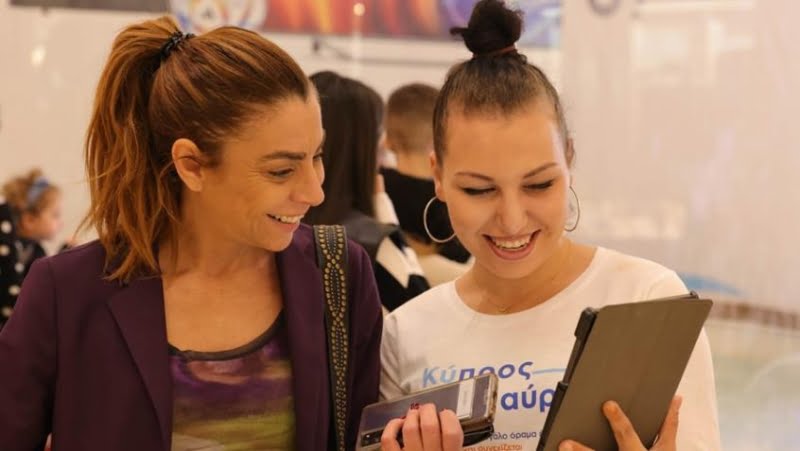 A lot has already been done in terms of the welfare state and now, through the integrated planning included in the National Plan "Cyprus_Tomorrow", we are targeting all vulnerable groups in society, said the Deputy Minister of Social Welfare, Anastasia Anthousi, speaking at an event today for the presentation of the "Cyprus_Tomorrow" Plan, at Nicosia Mall.
According to a statement by the Deputy Ministry of Social Welfare, Mrs. Anthousi said that the Plan includes the creation of 30 structures, in collaboration with Local Government Authorities and Non-Governmental Organizations, with the aim of developing new childcare centers, Day Care Centers for the elderly as well as structures for the needs of people with disabilities.
"It is a Plan that touches all vulnerable groups, creates the services and infrastructure to have a social safety net. We see that with this targeted policy we are much better than the average in terms of social exclusion, with Cyprus being 4.4 percentage points below the EU average", said the Deputy Minister of Social Welfare.
Ms Anthousi explained that this fact proves that we have shielded our fellow citizens and that with the targeted policies implemented, our country is in a much better place than before, with the aim of further improvement. "The combination is a resilient economy that can better focus on a social welfare state," Ms Anthousi concluded.