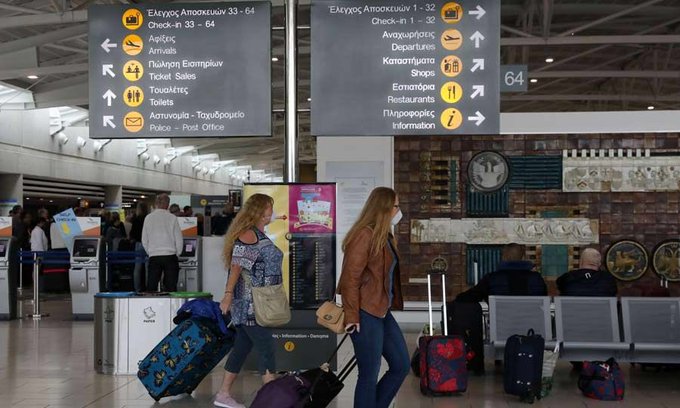 The Decree on the new regulations at the airports was published in the official newspaper of the Republic from March 1, after the approval by the Council of Ministers.
Passengers arriving at the airports must comply with the possibility of conducting a random sample examination for COVID-19 disease upon arrival in the Republic, the cost of which is covered by the State.
Those people who after their arrival in the Republic are positively diagnosed with COVID-19 disease, the medical protocol of the Ministry of Health is followed, observing the provisions of the Regulation. Persons under the age of 18 for travel purposes are considered to have completed their vaccination regimen if they have received at least the second dose if it is a two-dose vaccine or a single dose if it is a single-dose vaccine.
The decree also states that in accordance with the guidelines of the Ministry of Transport, Communications and Works, cruise ship passengers entering the Republic for a short visit of not more than 24 hours, must present a certificate from a certified laboratory with a negative test (negative for COVID-19 disease, sampling within 72 hours, or rapid antigen detection test for COVID-19 disease, sampling within 24 hours prior to disembarkation from the ship; the cost of which is borne by the passenger.
This Decree enters into force on March 1, 2022 at 00.00 am.
ΚΥΠΕ