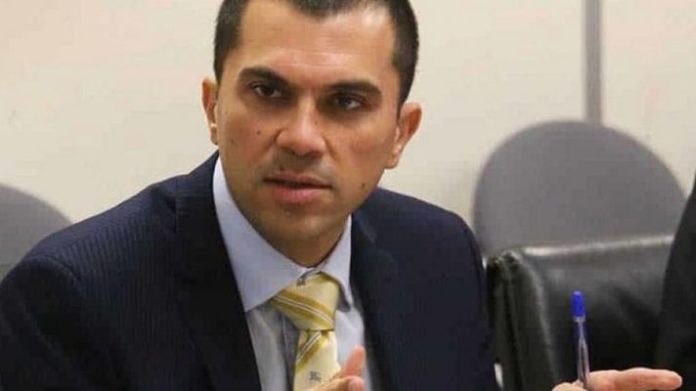 The need to adopt a common framework in relation to the rapid coronavirus tests (Rapid Test) conducted in the EU and the support of Cyprus in the adoption of a common approach to vaccination certificates, said Deputy Minister of Tourism Savvas Perdios, during his speech in the informal EU Tourism Ministers, under the Portuguese Presidency of the EU Council.
The conference was aimed at "promoting a more effective pan-European approach to supporting the tourism industry, which has been hit hard by the coronavirus pandemic", as well as joint measures to boost tourism, cross-border mobility. and the restoration of travelers' confidence, the Minister stressed that a common approach to vaccination certificates "will allow, on the one hand, vaccinated citizens to travel without laboratory tests, while at the same time not excluding those who have not been vaccinated." to travel, if they can do so by presenting a negative laboratory test for coronavirus ".
The Ministry reminds that "regarding the extremely important issue of the European Vaccination Certificate (Digital Green Pass), the Council of the EU committed, in the context of the teleconference, to present a concrete proposal on the issue within March".
In addition, the Undersecretary "presented the dramatic effects that the coronavirus pandemic had on the tourism sector in Cyprus" , characteristically stating that "the reductions in revenues and arrivals of tourists for the year 2020 reach 85%". "The numbers speak for themselves," he said, noting that "Cyprus is the Member State whose tourism industry has been hit hardest by the EU."
The Minister explained that the tourism industry in Cyprus is inextricably linked to our country's aviation connection with the rest of the world and said that the current state aid framework to the aviation industry should be extended, both in terms of duration and amount of state aid.
Finally, he expressed the support of Cyprus in favor of a long-term European strategy for tourism, which will have as its main pillar sustainable tourism development, in line with the broader objectives of the Green Agreement.
As it became known, the Undersecretary then had a teleconference with the Commissioner for Internal Market Thierry Breton, during which he informed him about the implementation of the National Tourism Strategy 2030, as well as the national plans of Cyprus, under the Recovery Instrument. and EU Sustainability. The two officials also had the opportunity to exchange views on the ways in which the Commission supports the Cypriot tourism industry, as well as general issues related to their responsibilities.