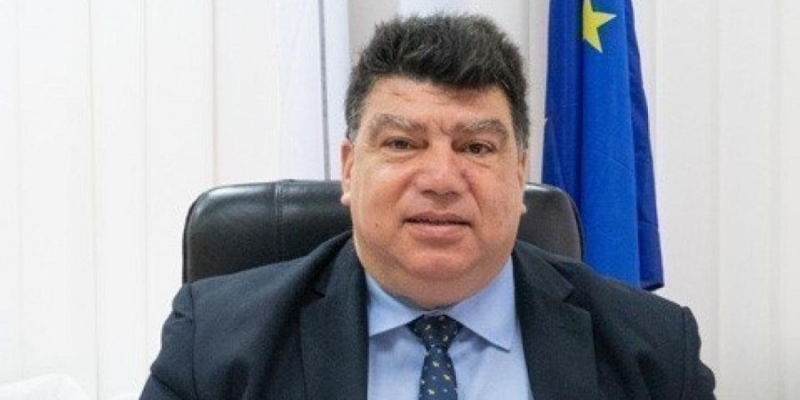 The Director General of the Ministry of Energy, Trade and Industry Marios Panagidis participated in the EU Competitiveness Council Meeting, held on Monday in Brussels.
A press release states that the focus of the discussions was the adoption of the General Approach Regulation on the establishment of a framework for the establishment of eco-design requirements for sustainable products (ESPR), the orientation discussion regarding the Critical Raw Materials Act (CRMA) and the exchange of views on "Long-term competitiveness: Next steps".
During the ESPR debate, the '27' adopted with a strengthened majority the text of the General Approach, underlining that the new Regulation will make products more durable, reliable, reusable, upgradeable, repairable, easier to maintain, as well as more efficient in terms of energy and resources.
< p> In his intervention, Mr. Panagidis welcomed the compromise text and advocated the rapid adoption of the proposal, as this will contribute to the realization of the objectives of the Green Agreement.
Ministers also exchanged views on the Critical Raw Materials Act, underlining that it will help ensure the EU's access to those materials that will enable it to achieve its goals and become the first climate-neutral continent.
Mr. Panagidis welcomed the initiative to create a framework to ensure a safe and sustainable supply of CRM, pointing out that the only way to export the contained metals in Cyprus is to use hydrometallurgical methods, due to the low content of its reserves.
Finally, the '27' they exchanged views on the basis of a Presidency document, which proposes that the existing annual structure for the contribution of the Competitiveness Council to the European Council be expanded, so that it takes into account more and more detailed criteria.
Mr. Panagidis agreed with the Presidency's approach underlining that the extended Single Market and Competitiveness Scoreboard will provide a wealth of high-quality data, which should not go untapped.
As part of the Council's work, an informal working lunch was held , in the presence of Internal Market Commissioner Thierry Breton and Former Italian Prime Minister and former Commissioner Mario Monti, during which Ministers exchanged views on the single market.
There was also a celebration of the entry into force of the Single patent system.
Source: KYPE