Its aging population and industrial model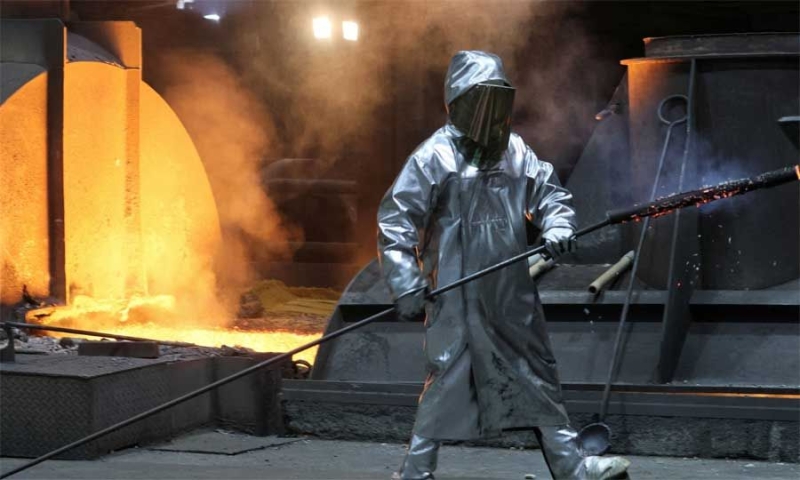 Photo: Reuters
A hundred years ago on this day, in November 1923, Germans were pushing mountains of paper money into carts that would buy a loaf of bread. Then one dollar had reached the equivalent of one trillion. German marks. Today, Germany still maintains a reputation as an economic powerhouse but the memory of hyperinflation has left deep scars on the collective unconscious of the German people. "Never again" is now a creed.
Germany's recovery from the triple whammy of the first half of the 20th century with the collapse of the currency in 1923, the Great Depression and defeat in World War II has been spectacular. So spectacular that in the 1950s and 1960s it was called "Germany's economic miracle". Today, however, he has a problem again. As a related article by the British Guardian newspaper comments, the problem today is not as serious as a century ago, but the German economy has certainly been hit by the war in Ukraine, China's slowdown and the reversal of globalization. Germany has deeper problems such as its aging population and its industrial model. The latest figures from the manufacturing sector show Germany as an analog economy struggling to transition into the digital age. Industrial production has been falling for five consecutive months and is down 7% compared to pre-pandemic levels. The IMF predicts that Germany will be the only developed economy to slip into recession this year. And Carsten Brzeski, an executive at ING, says its problems stem partly from the economic cycle but are also structural in nature. Its economy shrank in July and September and will probably do the same in the last quarter of the year and will therefore be in recession.
It has managed to find alternative energy suppliers to make up for the lack of Russian natural gas but is paying more for energy and energy-intensive industries have been hit. Its good pre-pandemic performance was due to strong Chinese demand for German products. But now it has decreased. In the meantime, its automakers have been hit twice by China's cheap electric vehicles and Washington's subsidies for green investment in the US. According to Brzeski, "companies should have realized the change that was coming and have adapted in advance", while David Marsh, president of the OMFIF institute, believes that Germany's problems are not temporary like other times when it recovered. "Maybe this time it will be different," he emphasizes. Since Angela Merkel shut down nuclear power plants in 2011 a few months after the Fukushima accident, Germany has become completely dependent on cheap Russian gas. And the worst thing was that at the same time other Eurozone economies managed to become more self-sufficient. Speaking to the Guardian, Marsh states he is confident that if Germany still had its currency, it would devalue it in order to regain its competitiveness.
Germany's powerful central bank, the Bundesbank, has emerged as a symbol of the country's post-war success. Fiercely independent, she took on the task of ensuring that Germany's economy never returned to the dark days of 1923 when a postage stamp cost as much as a mansion today. Since the establishment of the ECB 25 years ago, the Bundesbank is no longer the one that sets interest rates or is responsible for price stability. However, its president, Joachim Nagel, maintains great influence both abroad and inside the country. Speaking a few days ago in London, he admitted that it was Germany's mistake to depend to such an extent on Russian natural gas. He stated, however, that he was optimistic that Germany's economy would be able to recover again. As he characteristically pointed out: "Some people think that Germany is once again the big patient of Europe, but I don't think that's the case".
He also pointed out that Germany is a large open economy exposed to its problems global supply chain and China's slowdown. So it's no surprise he's in trouble, but "we don't foresee a bumpy landing." And he concluded that his country has great potential to recover and its businesses will respond to the challenges as they have done in the past.