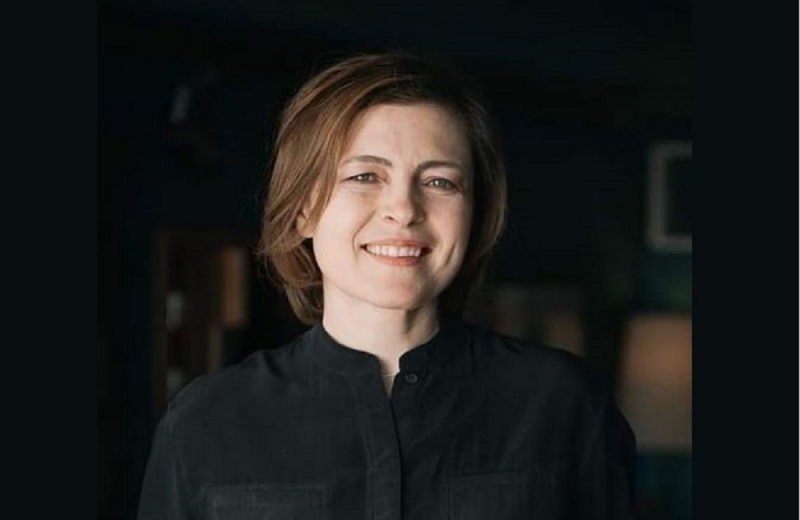 Elena Kovalskaya, the director of the Moscow State Theater, has resigned after posting a post on Facebook explaining that she could not be paid by a murderer, referring to Putin and the invasion of Ukraine.
< Specifically, in her post she states:
"Friends, as a sign of protest against the Russian invasion of Ukraine, I resign from the position of director of the state theater. It's impossible to work for a killer and get paid for it. "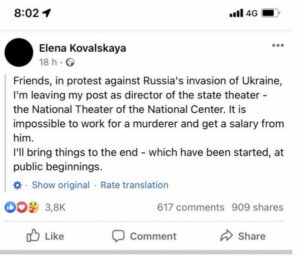 Her message "No to war" was also posted on the theater's social media page, accompanied by the comment: "War is much more than disrespect to a person, and much more horrific. "
The theater also thanked Kovascalgia for her" courage ". to comment in any way on the Russian invasion of Ukraine, in the context of a hint to the cultural institutions of the city that the publication of any negative comment will be considered a "betrayal".