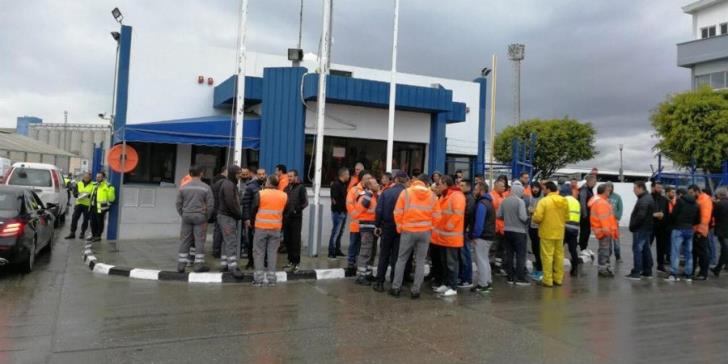 Insider / ΚΥΠΕ
Workers' peace in the ports of Limassol and Larnaca may return to new adventures, after the rejection of the mediation proposal of the Minister of Labor, for the settlement of the agreement for the renewal of the Collective Agreement, which expired on December 31, 2020.
According to union sources, at yesterday's General Assemblies of dock workers, members of SEK and PEO, which took place in the two ports, it was decided to reject the proposal sent by the Minister on Wednesday, but not in its entirety, but in specific points concerning retroactivity and the implementation dates of some increases.
At the same time, it was decided that, as the first reaction to the delay observed in the renewal of the Collective Agreement, from next Monday the dock workers will abstain from any overtime work, until the settlement of the issue.
Following the collapse of the last 13 months of negotiations between the unions and the employer side (Association of Shipping Agents, DP World Limassol and Eurogate Container Terminal Limassol), the Minister of Labor personally took up the issue, in an attempt to find a solution through her mediation. proposal.
The unions are waiting for the reaction of Zeta Aimilianidou and whether there will be any new proposal or discussion of the points of disagreement, while the position of the employer side on the proposal of the Minister has not been made known.
At the same time, the union sources did not rule out, in case the problem is allowed to perpetuate, an escalation of the measures.