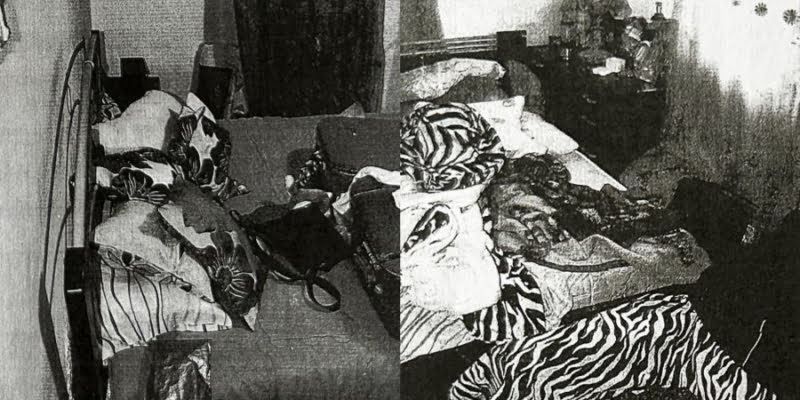 The 45-year-old domestic worker who confessed to the murder of 4 people she cared for and the attempted murder of her child in one year old.
According to the "Democratic" of Rhodes, the 45-year-old woman, accused of premeditated homicide of a mentally unsound mind for the murder of the 75-year-old bedridden and self-supporting woman in her home in Kalythies, put forward the claim of a reduced charge due to schizophrenia.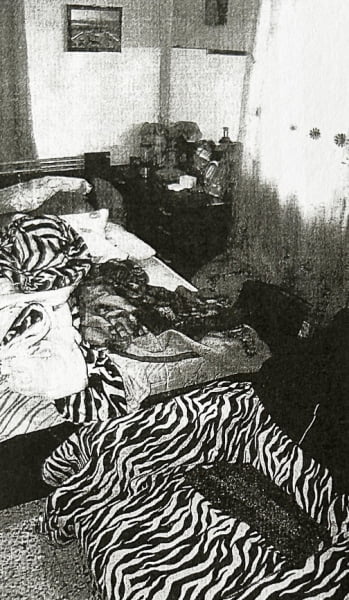 To this end, she submitted evidence from her previous medical opinions and from her imprisonment in mental institutions. It is noted that a request had been submitted for a medical psychiatric examination which has not yet been satisfied.
Information indicates that he will be transferred to the prisons of Korydallos and there an examination will be carried out.
All her apology
She also claimed that she committed the crimes she confessed to because she had discontinued the medication she was taking because it was causing her sedation and an inability to meet her duties as a domestic helper.
< p>During her apology, she referred to her 21-year-old child, saying that she married at a young age and because it was not easy to manage motherhood at such a young age, she tried to drown the child at the age of just one year, due to the intense psychological problems she was facing.
In fact, as she mentioned, at that moment she was constantly hearing voices, which made her lose her mind.
When she realized her act, as she claimed, she called the police herself at home.
After that she was hospitalized for several years at the Leros Psychiatry where she received very strong medication.
After several years she was released from the Leros Psychiatry, considering her treating doctors as well as herself that she had overcome the her psychological problems.
Then, as she said in her apology, she met someone with whom she entered into a relationship and a little later they had a little girl, now 15 years old, who has been given to a foster family on another island of the Dodecanese.
As she mentioned, when she left the Psychiatric Hospital of Leros and in order to secure a living she worked in homes and took care of the elderly and even claimed that she liked this work.
However, as she said in her apology, many sometimes he continued to hear voices and see strange shadows and so he was again hospitalized in a Psychiatric Institution of Crete, where he remained for several years.
After the Psychiatry of Crete, and wanting to make a new start, he found himself in Cyprus taking care of the elderly until he started hearing voices again and so he found himself again in a psychiatric hospital, in Cyprus, where he also remained for some time.
Leaving the psychiatric hospital in Cyprus, she returned to Rhodes and started working again in homes and caring for elderly people. As she claimed, her health condition worsened when she stopped the medication, but she often took the initiative to stop it in order to be functional at work because it made her feel lethargic, exhausted, dizzy and sleepy.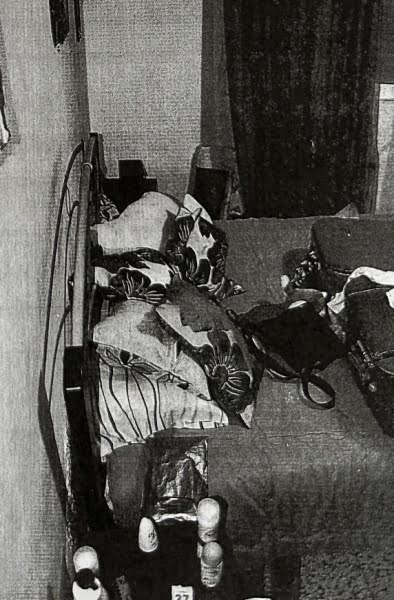 Regarding the murder of the 75-year-old bedridden Flora Kazelli on 11-21-2022, he claimed that he loved her very much and was sorry for the fact that she was constantly screaming in pain. That night, she said, she was lying in bed and sleeping restlessly.
As she claimed in her plea, in the early hours of the morning, about a little after 6:30 in the morning, she kept hearing a voice telling her to "save her, save her, she's suffering.'' and she began to see shadows roaming around the space.
The voices, as she said, were asking her to rescue the 75-year-old.
So, she approached her on the bed, put her hand over her mouth of the elderly woman and then covered her nose with the intention of suffocating her and because the 75-year-old was moving her arms, he then "grabbed a pillow and completed her act, as she described.
When she realized what had happened she called the police herself.
She claimed that she was in complete shock and very scared, she could not understand what had happened and stated that when she gave her first statement to the Police she was in a panic and retracted her claim that he killed her because he did not let her sleep.
"The only reason that led me to this evil happening was the loud voices I heard that night, which even metamorphosed into shadows as a result directing me to the fatal event" he is reported to have said and added that he never harbored negative feelings for the 75-year-old or for any other elderly person he cared for and declared that he was deeply saddened by the loss of Flora Kazelli.
As the "democratic" wrote, they have two more preliminary files were filed against her after her confessions in three depositions. More specifically, he claimed to have murdered a 63-year-old woman in Leros, an 86-year-old woman and a 70-year-old woman who also lived in Rhodes.
An independent preliminary case file has been filed for the murder of 63-year-old Irini Pergamalis, which will be forwarded to the Prosecution of Misdemeanors of Kos, due to competence and another preliminary one for the murders of the other two women, which will be processed by the Rhodes Security Sub-Directorate.
Her defense lawyers were represented by the lawyers Stelios Alexandris and Polyxeni Hatzigianni.
Read also: Domestic helper in Greece confessed to three murders
Source: in, Demokratiki