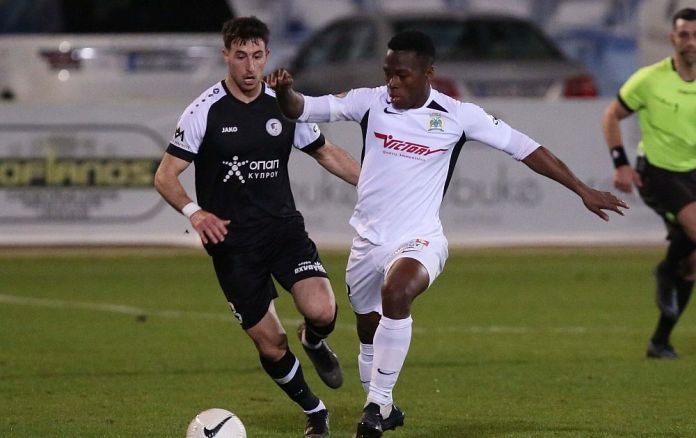 At 19:00 begins the match between Doxa and Ethniko in Makareio, in which the team of Achna, if it does not win, is relegated mathematically.
See the selections of Nikos Andronikos (debut on the bench of the Katokopia team) and Andrei Razdr.
The Eleven of Glory: Siskovski, Stylianou, Kyriakou, Karamanolis, Antenon, Kovacevic, Asamoah, Traicevsky, Beni, Ebralindze, Sadik.
The national team eleven: Christodoulou, Gorupets, Adoni, Tarasovs, Peleas, Hudopiak, Voitkovski, Mazurek, Dolezal, Zakpa, Douris.