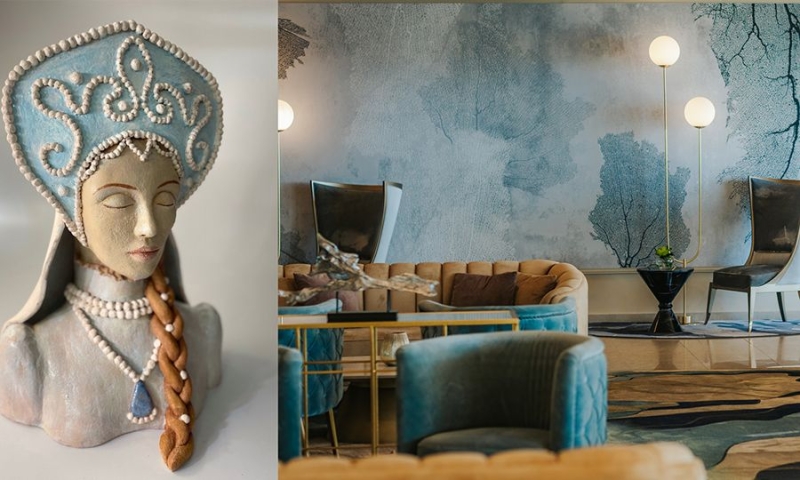 Louis Hotels announces the official opening of the upcoming ceramics exhibition ''Life in Clay'', featuring the exceptional works of artist Frosos Kappa.
The official opening of the exhibition of ceramic works will take place at the recently renovated 5-star Royal Apollonia hotel in Limassol, on Friday 13 October at 18:30, while the exhibition will last until Sunday 15 October from 16:00 to 21:00. The creator Frosso Kappa will be at the Royal Apollonia throughout the exhibition, presenting her works to art lovers.
"Life in Clay" is a unique celebration of creativity as Frosos Kappa's masterpieces breathe life into clay, depicting vivid hues of life and nature that reflect the artist's passion and talent for telling stories through art
Louis Hotels, by hosting the exhibition, highlights its will to offer support to local artists and creators by promoting the value of artistic creation and inspiring talent, with a view to strengthening the cultivation of the arts in Cyprus.
Clay comes to life on Friday 13 October at 18:30 at Royal Apollonia, Limassol, under the skillful hands and talent of Frosos Kappa. At the same time as part of the opening of the exhibition, a reception with cocktails and various nibbles will be given, so that the tour between the exhibits for art lovers, visitors to the exhibition, but also the residents of the hotel evolves into the atmosphere of warm hospitality five star that characterizes every action of the Louis Hotels group.
About the creator of the exhibition ''Life in Clay''
Frosso Konstantinidou (Kapa) was born in Limassol. He graduated from Laniteo High School and then studied music at the National Conservatory of Famagusta. At the same time, she attended art classes at the workshop of the painter Andreas Kleovoulos, which, in connection with her talent in art and painting, but also with her participation in various group exhibitions in Cyprus, led to 5 individual painting exhibitions. He is a member of the Union of Visual Artists of Cyprus and has been working with ceramics for the last 10 years. She studied in the workshop of Valentinos Charalambous and has her own workshop. To her credit are 3 individual ceramics exhibitions and many participations in group exhibitions. 
About Louis Hotels
Louis Hotels, a member of the Louis Group, is one of the leading hotel groups in the south-eastern Mediterranean. Louis Hotels has over 80 years of experience in the hotel industry with 26 hotels and resorts for every type of holiday in Cyprus and the Greek islands.
< iframe width='300px' height='500px' src='https://www.adstorebluebird.cy/api/banner/ServeBanner?zoneId=2734' frameborder='0' scrolling='no'>